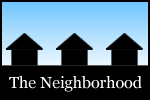 Among the topics in this most recent spin around the Capital Region's online neighborhood: work/life, the unofficial start, Saratoga Jazz Festival, old Troy, roadside weeds, swapping, corned beef, cuts of meat, 62 Beekman, a tap list, Mezze, ice cream sandwiches, slippery peas and sultry meats, the Ugly Rooster, Bender melons, an excellent gift, a milestone, and a relationship ended.
Nicole on being honest about the work/life balance for parents.
Jon has a good marker for the unofficial start of summer.
It sounds like Silvia had a good time at the Saratoga Jazz Festival.
Carl shared a great old print of Troy.
Jackie took a moment to appreciate roadside weeds (and their flowers).
After her first From Scratch Club swap, Rochelle is looking forward to going back.
Daniel was impressed by the corned beef -- and the story behind it -- at the new Park Side Eatery in Saratoga Springs.
Mr. Dave critiqued some of the meat from Honest Weight -- and then used it to make teawurst.
After a first visit to the new 62 Beekman in Saratoga Springs, Ashley was optimistic about its chances.
The Fuj said the Bier Abbey's anniversary party had "one of the best tap lists I've seen in the Capital Region."
Steve was impressed by dinner at Mezze in Williamstown.
The Idiots noted the return of the ice cream sandwiches at Comfort Kitchen.
Chuck enjoyed "slippery peas and sultry meats" at Brown's.
Emily and Scott made it over to the Ugly Rooster in Mechanicville.
Albaniana noted the Bender melon and its origin in New Scotland.
Jona put together what looks like an excellent gift.
Jerry marked an impressive milestone.
And Laura on a relationship that was doomed from the beginning.