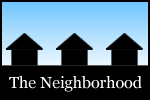 Among the topics in this most recent spin around the Capital Region's online neighborhood: garbage cans, fireworks, meeting people, Dippikill, Eleanor Roosevelt, General Grant, Pyramid Lake, New York Cuisine, cheesesteaks, bar snacks, out-of-the-box breakfast, coffee Oreo ice cream, coffee ice cubes, biking uphill, and slime mold.
One suggestion from Nora about how to improve Schenectady: garbage cans (and people caring).
Chuck shared photos from the Empire State Plaza July 4th fireworks (Flickr photoset). (And he revealed his entries for the New York State Fair photo competition.
One of Kristi's readers asked about how to meet friends in this area.
Albany Jane camped at Dippikill, while enjoying hot dogs of character.
Silvia checked out Eleanor Roosevelt's cottage retreat.
The Bee Balm Gal attended a party with General Grant.
Jackie explored Pyramid Lake as part of a peacemakers' retreat.
Daniel thought about the idea of a New York Cuisine.
The Fuj compared (and contrasted) two local cheesesteaks.
Steve enjoyed a stop at Brava in Lenox.
After eating at Good Morning Cafe, Ashely considered that Ballston Spa is becoming her "go-to area for different, out of the box and genuinely good breakfast."
Jerry praised the coffee Oreo ice cream at the Ice Cream Man.
Jessica shared the origin story of coffee ice cubes at Sweet Sue's in Troy.
Jen trained for the Ididaride in the Adirondacks by pedaling her way to Thacher Park.
Carl pulled together old post card images of Saratoga Springs.
And in his yard, Randal encountered what appeared to be... Dog Vomit Slime Mold.