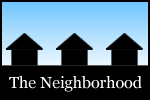 Among the topics in this most recent spin around the Capital Region's online neighborhood: observations from the jury box, good drying weather, farm animals, a flea market, grand hotels, finding a bridge, Oakwood Cemetery, trail running, the red school house, Hop Chef, tacos, a day of eating in Albany, beer, Kay's Pizza, lobster roll, a "cray" burger, and unexpected pregnancy questions.
Rob shared some observations from the jury box.
The Bee Balm Gal took advantage of "good drying weather."
Crystal volunteered at the Woodstock Farm Animal Sanctuary.
Emily returned to the Brimfield Flea Market.
In which Carl answers the question: How grand were Saratoga's grand hotels?
Chuck went searching for a bridge on the Albany County Rail Trail.
Jackie explored Oakwood Cemetery in Troy.
Jen went trail running at Five Rivers.
Albaniana checked out the Cedar Hill Schoolhouse museum in Bethlehem.
Recaps of Hop Chef Albany from: Steve | J+R | Steph.
The Idiots surveyed tacos in Saratoga Springs.
Daniel plotted out one day of eating in Albany.
Greg visited the Adirondack Brewery.
Rochelle kept telling people about the pizza at Kay's in Burden Lake. (And checked out the new Shmaltz Brewery in Clifton Park.)
Jerry tried out the lobster roll at Fin.
Ashley highlighted a "straight up cray" burger at Druthers.
Katelyn visited the farm for her CSA.
Why you should be friends with Mr. Dave. (OK, there are probably other reasons, too.)
And Kristi answers unexpected pregnancy questions.