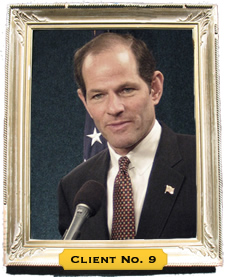 With Trader Joe's now in the area, Bruce Roter has moved on to another pursuit: an Albany Museum of Political Corruption.
As Roter tells the Biz Review's Mike DeMasi: "That's what Albany is known for. Why shy away from it? Let's embrace it. If other politicians can come from around the state and sully the name of Albany, why not cash in on it?"
From the Facebook page Roter has set up for the idea:
Just think of it, a wonderful "rogue's gallery" of those who have sullied Albany's fine name!

And the creative possibilities!... for example, visitors wouldn't pay an entrance fee, they'd pay a bribe! (of course). And parents will be encouraged to lie about how old their children are!

And the gift shop, ladies and gentlemen, that will be the best! We will sell little dolls of men and women in suits, and written on their backs will be this: "I bought this legislator in Albany, NY." ...
Friends, we here in Albany take ourselves too seriously. A bit of self-deprecating humor would serve us well. Or, to "corrupt" the lyrics from a famous song: "a spoonful of irreverence makes the medicine go down!"
[via @AlbBizMikeD]
From way back: No Trader Joe's, no peace: What's up with Bruce Roter's supermarket activism [CelinaBean]
Spitzer photo: US Department of State via Wikipedia
Hi there. Comments have been closed for this item. Still have something to say? Contact us.