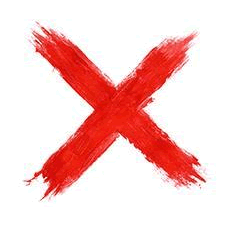 The local event based on the popular TED conferences -- TEDxAlbany -- is scheduled to return November 14 for the first time since 2011. The conference will be at Overit's converted church space in Albany and "will feature a mix of local and national voices, an after-hours networking event and other fun surprises for attendees to enjoy."
The first TEDxAlbany was in 2010, with a follow up in 2011.
Like the original TED, the locally-organized independent TEDx events include a series of speakers giving short presentations on a range of topics. The first two TEDxAlbany events included talks from the Capital District Community Gardens' EJ Krans about the Veggie Mobile, Sarah Gordon about starting FarmieMarket, Union College psychologist Chris Chabris on inattentional blindness, and science communicator Jeremy Snyder on the search for the perfect chocolate chip cookie.
The organizer for this year's TEDxAlbany is Lisa Barone, who spoke at the 2011 event. She's a VP at Overit, which is sponsoring the event.
One of the things that's different about TEDxAlbany this time around is that attendance is by application only. We asked Lisa about that -- and how speakers are being selected...
We hit these questions to Lisa via email and she bounced back answers.
+ Why is attendance by application this year? And how will people be selected?
Attendance is by application as Overit Studios (the live room inside Overit) holds 70 people and we're expecting to see far more interest from the region than that. The goal isn't to be exclusive, but to do what we can to create a diverse, engaged audience. Really, when it comes to the application process and how we're selecting attendees, we want to know what you're looking to get from the event and what you're passionate about so we can fill the room with active participants excited about the types of conversation and thought leadership TEDx is all about.
Here's the online application form. If selected, tickets are $90 and include breakfast, lunch, and an after-party.
+ What are you looking for in potential speakers?
Our unofficial theme for the event is "Impact" and we're looking for conversations that deal with that - the effect or influence of one person, thing or action on another. It may be the impact the Web is having on creativity or the impact diversity has on local communities. We're looking to host real conversations among a diverse crowd. If you have something you're supremely passionate about or that guides you, we probably want to hear about it.
Worth noting is that we're identifying speakers from both inside and slightly outside the Capital Region region (think a 3 hours car ride) to both highlight our local thought leaders, as well as our neighbors.
Here's the speakers online application form.
Hi there. Comments have been closed for this item. Still have something to say? Contact us.