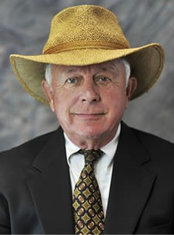 UAlbany football coach Bob Ford announced today that he'll be retiring at the end of this season -- his 44th at the school.
Ford's had a remarkable career:
+ Ford was appointed head coach in 1970 -- when there wasn't even a team, yet. Since then the team has moved from a club team, to Division III, to Division II, and now the Division I FCS level.
+ He's the only head football coach UAlbany has ever had in its modern era.
+ Ford is the longest-tenured current coach in college football.
+ At almost 76 years old, he'll end his career has the oldest active coach in Division I. At one point, when he was coaching at St. Lawrence, he was the youngest (26 years old).
+ This fall the Great Danes will play in a new 8,500 seat stadium called, what else, Bob Ford Field.
In a time when keeping the same job for four years can seem like a long time, it's kind of amazing to hear that someone has managed to log more than four decades at the same job -- even more so when that person leaves seemingly being held in high esteem by a bunch of people.
Worth a look: This Ford Q&A with the Biz Review's Adam Sichko from last year. Ford talks about his childhood (moved around a lot, lived in a chicken coop at one point), how he got fired from his first head coaching job, and why he's always wearing a hat.
photo: UAlbany Athletics
Hi there. Comments have been closed for this item. Still have something to say? Contact us.