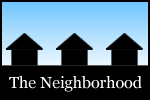 Among the topics in this most recent spin around the Capital Region's online neighborhood: wings in Troy, Finger Lakes wineries, NASCAR, camping at Thompson's Lake, the 18th Century, history at Madison and Lark, the Altamont Fair, New Scotland, beautiful and weird, New York's craft beer culture, granola, lunch, truth in labeling, loss and recovery.
Carrying on the Fussy tradition, Jessica R led a wing tour of Troy to arrive at which place has the best wings. (A few thoughts from Burnt My Fingers.)
Scott recommended four Finger Lakes wineries worth visiting.
Wayfarer Christine experienced NASCAR at Watkins Glen.
Randal biked to Thompson's Lake for an overnight camping trip.
The Bee Balm Gal took in 18th Century Day at the General Philip Schuyler House.
Paula recalled the history of the recently-demolished building at Lark and Madison in Albany.
Chuck left the Altamont Fair photo competition happy.
Jackie's eye for detail continued to find beautiful and weird things in the woods.
Jen shared some beautiful scenes from an evening bike ride through New Scotland.
After the Belgium Comes to Cooperstown event at Ommegang, Greg reflected on New York craft beer culture. And here are a bunch of BCTC photos from the Fuj.
Jeff tried some Gather's Granola side-by-side-by-side.
R appreciated some of the lunch items at City Beer Hall.
Steve came across a great "truth in labeling" moment at the Asian Supermarket.
And lost-and-found glasses prompted Silvia to think about loss and recovery.
Hi there. Comments have been closed for this item. Still have something to say? Contact us.