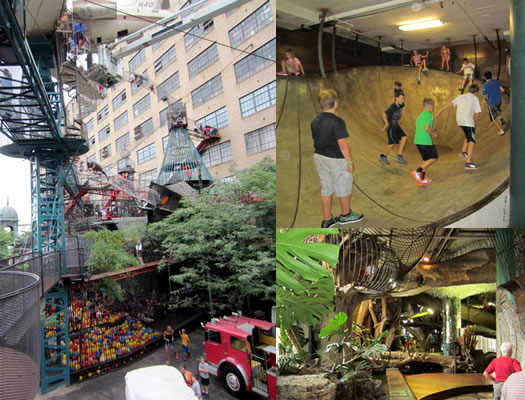 By Katie Beltramo
Lately, plenty of people have been talking about building an aquarium in Albany. I support any efforts to make the Capital District more fun, informative, and entertaining for families, and I like aquariums and have visited several with my family.

But if we're trying to draw people into our area, I don't think that an aquarium is our best choice. There are some terrific ways to encounter water creatures not terribly far away, including the New England Aquarium in Boston, Mystic Aquarium in Connecticut and The Wild Center in Tupper Lake. Granted, these aren't close enough to be easy day trips for us locals, but the point is, don't we want to draw visitors from outside the Capital District? Who's going to drive from Boston or Connecticut to see an aquarium in Albany?
Is there anything we can offer that's unique enough to draw visitors from far and wide, while being fun and active enough to build memberships and repeat visits from us locals? My whole family was inspired by such an idea on a recent trip to St. Louis.
Capital District residents would visit an aquarium in Albany, but I'm not convinced that they'd visit often. Aquarium visits tend to be inherently passive. As my eight-year-old said, "You're kind of just looking at animals."
Educators know that hands-on exhibits that engage visitors are both popular and effective, and designers respond by doing what they can. My kids and I recently spent a magical hour touching stingrays at Chicago's Shedd Aquarium, and we loved it. But the majority of our visit was looking at tanks. Aquariums aren't an episode of Tanked, so there just isn't much wacky climbing in among the sharks.
If you have kids in the Capital District, you know what we really need: relief from cabin fever with an indoor space that offers plenty of opportunity to run and play -- which is what we found on our recent visit to The City Museum in St. Louis.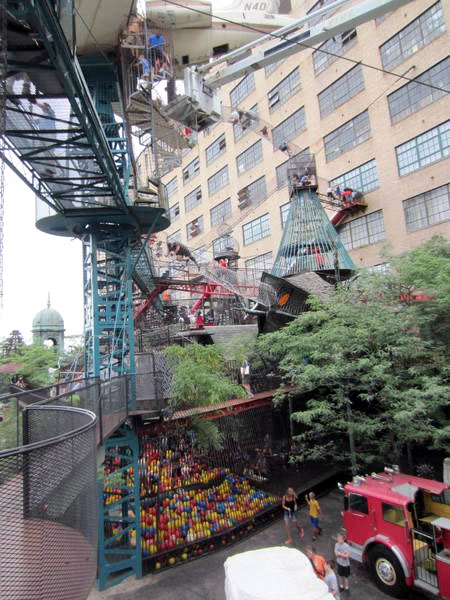 On its website, The City Museum describes itself as:
Housed in the 600,000 square-foot former International Shoe Company, the museum is an eclectic mixture of children's playground, funhouse, surrealistic pavilion, and architectural marvel made out of unique, found objects. The brainchild of internationally acclaimed artist Bob Cassilly, a classically trained sculptor and serial entrepreneur ... Cassilly and his longtime crew of 20 artisans have constructed the museum from the very stuff of the city; and, as a result, it has urban roots deeper than any other institutions'. Reaching no farther than municipal borders for its reclaimed building materials, City Museum boasts features such as old chimneys, salvaged bridges, construction cranes, miles of tile, and even two abandoned planes!
The City Museum is aesthetically inspiring with gorgeous sculptural, climbable creations and collages of reclaimed materials. Kids and grown-ups explore Slinky-style tubes of steel, people-made caves, hollowed trees and tree house perches that feel quite dangerously high and slide down multiple-story slides in playgrounds that meander both outside and inside. Indoors, there's a maze that's so pitch-black that some of the regulars bring along headlamp flashlights, ropes for swinging and climbing, and spaces that resemble curved skateboarding parks -- except that kids are just running wildly up and down the walls.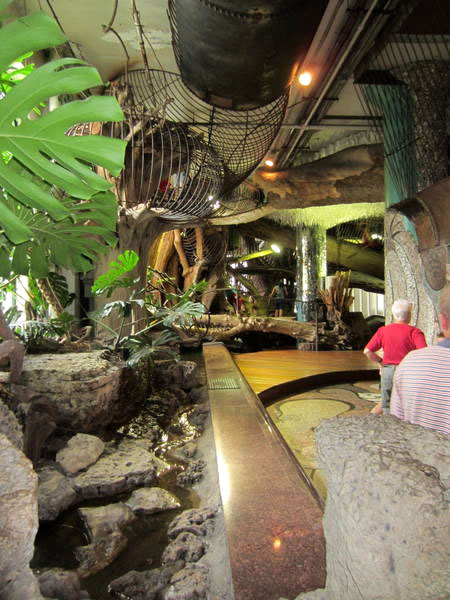 Incidentally, The City Museum also houses an aquarium, but on our visit we decided to skip it because everything else was so much fun.
Kids were running, jumping, climbing, and sweating like crazy as if they were each single-handedly trying to combat the nation's obesity epidemic. Honestly? It felt like a bit like a junior mosh pit.
There's a cheerful chaos to the entire place. Staff are unobtrusive and there's very little instruction or direction. Visitors encounter traffic jams or spaces that are just too tight a squeeze for some folks, or they see a destination and have to figure out how to get to it. Every visitor who is exploring the exhibits can't help but think critically, solving problems and negotiating with strangers to accommodate each other, and the result is an experience that engages both mind and body.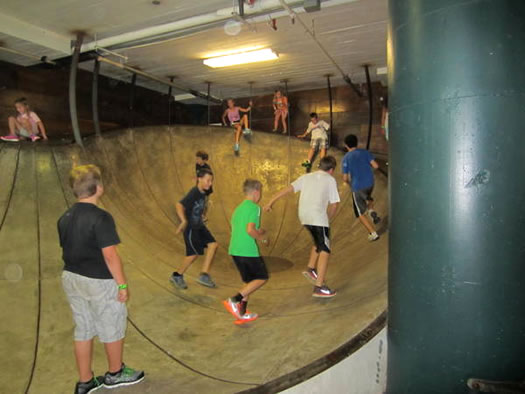 When we visited, the entire museum was remarkably busy, and we were amazed by how well the kids took turns while throwing themselves into the action. Kids were running, jumping, climbing, and sweating like crazy as if they were each single-handedly trying to combat the nation's obesity epidemic. Honestly? It felt like a bit like a junior mosh pit.
So, I want one. St. Louis is a 15-hour drive, and that's without any stops. I have kids, so we make a few stops. And of course I'm not proposing an exact replica (though my kids are in favor of it).
But the spirit of the place -- creative, active, and playful -- is something that would benefit people anywhere, especially now, when kids are getting slammed by tests and most of us could use a bit more physical activity.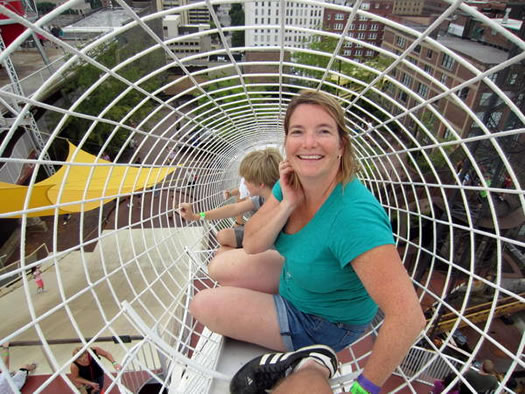 Our area is packed with smart, creative people who can use The City Museum as a point of departure and build a truly unique space. I'd love to see them incorporate elements of what's wonderful about our region: play spaces could be inspired by the Adirondacks and gorgeous glacial formations, with technological innovations and structural elements from our train and canal history, for example, to make a space that showcases so much beyond downtown Albany that this area has to offer while showing visitors from near and far a return-worthy, excellent time.
Katie Beltramo is editor at KidsOutAndAbout and blogs at Capital District Fun. She's also a former museum education director.
Elsewhere:
+ There are a bunch of photos from The City Museum on Flickr
Hi there. Comments have been closed for this item. Still have something to say? Contact us.