By Jeff Janssens
At first glance, it may seem like a novelty: cheesecake made by nuns. But to stop there, to nod and smile but not try the cheesecake, would be a mistake.
When it comes to the cheesecake made by the Nuns of New Skete, a group of five nuns living in a monastery in Cambridge, about an hour northeast of Albany, it would be foolish to not take their endeavors seriously. While the neighboring Monks of New Skete support themselves through dog breeding and training programs, the nuns have supported themselves for more than 30 years through baking.
I don't doubt the delectability of all their goods -- but it's the nuns' key lime cheesecake that stands out as a perfect summer treat.
The nuns have received a fair amount of attention in recent years for their cheesecakes--I dare you to watch the video accompanying this New York Times profile and then tell me you don't want to try their product -- but the key lime cheesecake is good enough to garner attention no matter the backstory. It can be ordered through the nuns' website or found on store shelves in the Capital Region, such as at the Delmar Marketplace and Hannaford locations in Clifton Park and Latham.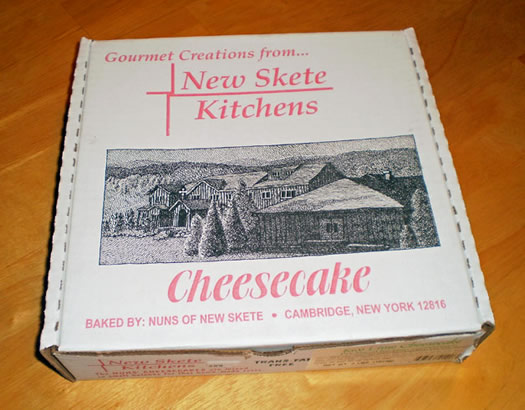 This cheesecake is a treat, especially for lovers of key lime flavor. Having lived for a short time in the South, I learned the differences between good key lime pie and the inauthentic stuff found in most supermarket freezers. Besides not using artificial green coloring, real key lime pie should showcase the key lime (freshly squeezed -- not juice from a bottle), which brings a more intense level of sourness than the grocery store standard Persian limes. The nuns capture that in their cheesecake by having their key limes shipped up from Florida, and you can taste that naturally tart flavor in their desserts.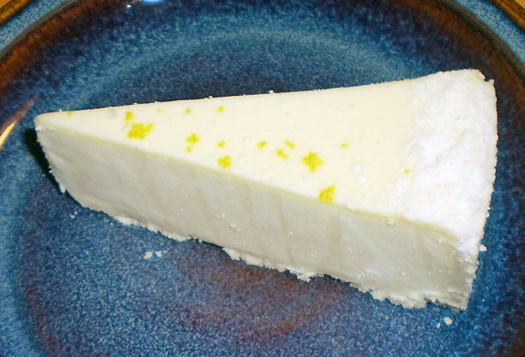 But we're talking cheesecake, not pie. And in a bit of a surprise, the filling is really well-balanced -- surprising because it's made not only of the key lime juice, but also of cream cheese, which is somewhat sour in its own right. The key is the amount of sugar used in the recipe; it creates a perfect balance between the sweet and the sour. There's also a modest sprinkling of key lime zest atop the cheesecake, which deepens the lime flavor.
The filling is relatively dense, yet maintains a pleasant creaminess. The cream cheese-key lime mixture sits atop a crust that's thin and rather plain. In some ways, I miss the traditional thick graham cracker crust of key lime pie, but I do think the mild taste of the cheesecake's flour-based crust functions well to highlight the delicious filling.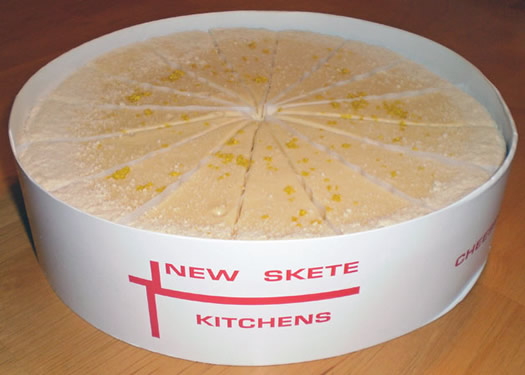 This is certainly not an inexpensive cheesecake. I found it at the Latham Hannaford for $31.99. But the cheesecake is four pounds, and if you're on good behavior it should last you a while -- or provide dessert for many guests at a dinner party. It's neatly pre-sliced into 16 servings, each divided by a slip of paper to help insure the presentation is clean. And if you do want to take your time working through cake, the box indicates a shelf life of two weeks when refrigerated, six months when frozen.
I love this dessert for its combination of richness and tartness; although cheesecake may be perceived as a heavy dessert, this version feels appropriate for the summer because of its bright citrus flavor. With the long days beginning to wane, it's best to find some way to hold onto the season as long as possible.
Jeff Janssens writes about food beer at The Masticating Monkey.
Hi there. Comments have been closed for this item. Still have something to say? Contact us.