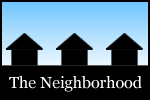 Among the topics in this most recent spin around the Capital Region's online neighborhood: the mailman, covering Obama, CVS receipts, the hot pencil, the Old Stone Fort Museum, New York-Massachusetts-Vermont, Hoosic and Hudson, RPR, a day on the farm, the State Fair, 15 Church, the frankencake, Gus's, Troyster, a brew pub, and an ostentatious car.
Albaniana had an unnerving encounter with her mailman (or an insight into the power of metadata).
Rob questioned the decision of a local TV station to send a reporter to cover Barack Obama's appearances in Syracuse and Binghamton.
Stephanie detailed some of her absurdly long CVS receipts.
One of Kristi's readers report that there's a hot pencil this year. Yep, a pencil.
The Exiles visited the village of Schoharie and the Old Stone Fort Museum.
Jen rode through New York, Massachusetts, and Vermont -- on a bike.
Jackie explored where the Hoosic meets the Hudson.
Jona hiked Rocky Peak Ridge.
Crystal enjoyed a beautiful evening on Sacandaga Lake.
Kimberly spent a day at a farm in Schoharie County.
Chuck won some ribbons at the State Fair.
Steve got a preview of what's in store for 15 Church, the new Saratoga Springs restaurant that includes chef Jason Baker.
The Fuj on a frankencake from Cheesecake Machismo: "Upon opening the box is just a damn thing of beauty."
Jerry paid tribute to Gus's.
J+R checked out Troyster Tuesday at the Confectionery.
The Beer Doctors surveyed a brew pub in Syracuse.
And the Idiots had some reactions to a spotting a rather ostentation car in downtown Saratoga Springs.