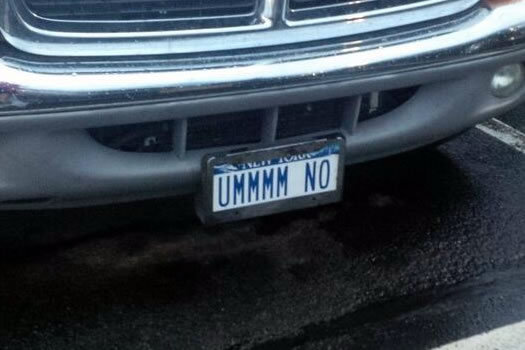 We like to gawk at custom license plates.
And we know you do, too.
Here's yet another new bunch from around town...

This one's also from Kim: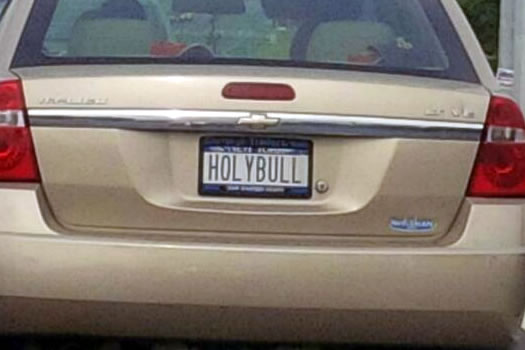 The next three are from Naomi: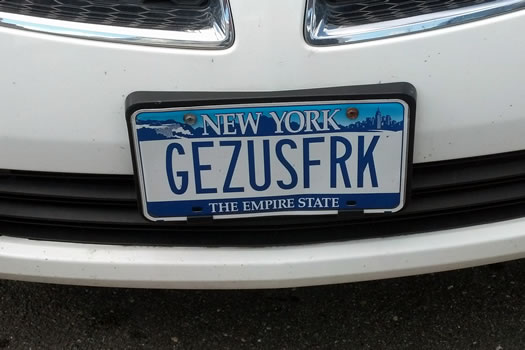 On first glance we thought this might be for a German word or something. But say it phonetically.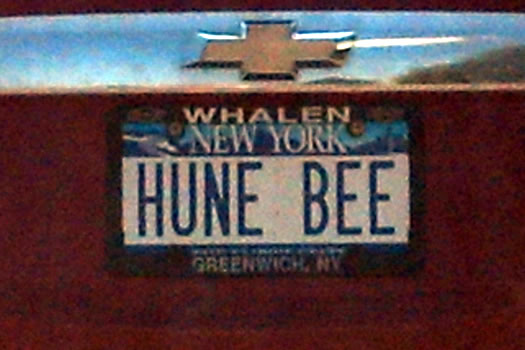 The next two are from Rafael: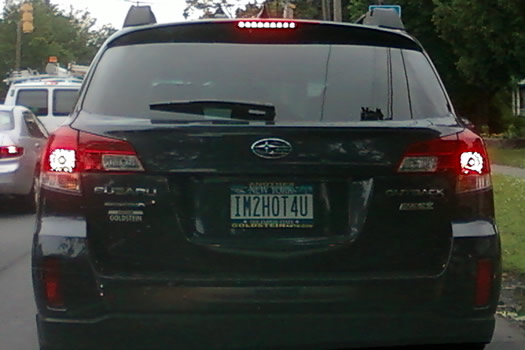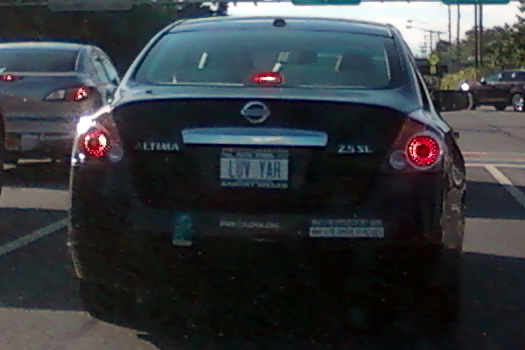 And the next two from Rich R: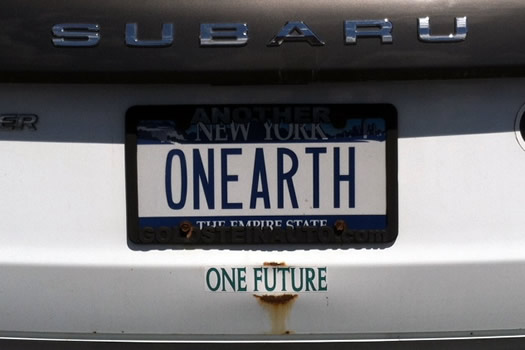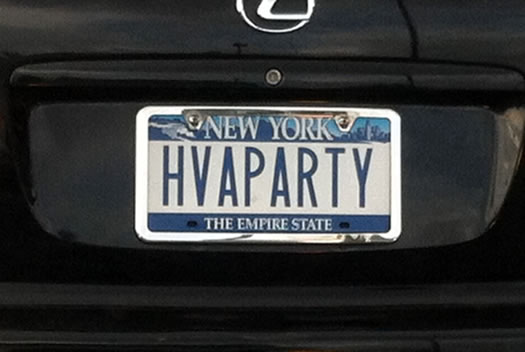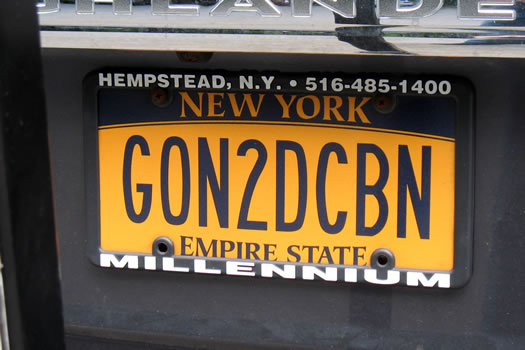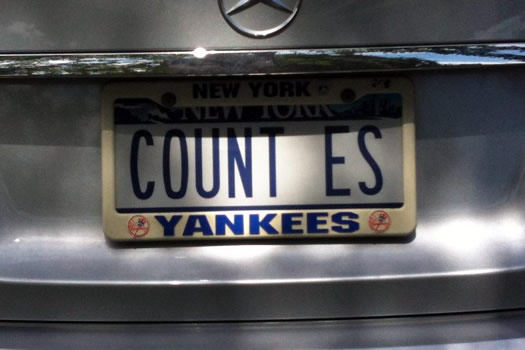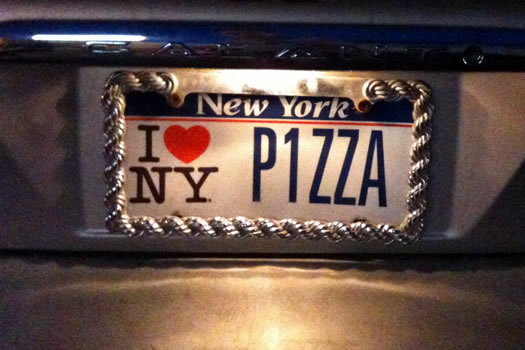 Thanks, everyone!