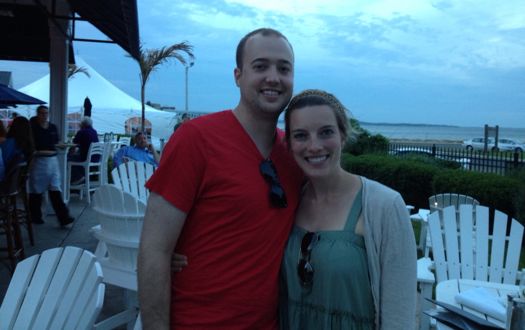 Monday is My Exit Day in the Capital Region -- the day WEXT gives a listener an hour to program their favorite music.
This week, Case Fell brings us a Texas-style slate of high-quality songwriting.
Who
Hi, I'm Case. I moved to the Capital District over 5 years ago to start my career in investments. One of my biggest concerns was leaving the live music and radio stations of Austin behind, but 97.7 is as good or better than what Austin has to offer on the radio. In keeping with the EXIT theme of playing local talent, I dedicated My Exit to what I consider to be the best local talent from my hometown. I hope you enjoy.

What type of music do you like?
I am always drawn to great songwriting and rhythm. Songwriting is a talent I wish I had and I'm jealous of all the gifted writers. One of the musicians (Pat Green) in my playlist has an album called Songs We Wish We'd Written, which sums up my appreciation for good songwriting.

A few songs from Case's My Exit show:
"Trains I Missed" by Walt Wilkins
Walt is one of my all-time favorite songwriters. Just a great guy that plays with so much passion at each of his concerts you would think it was his first time on stage. I wanted to start and end My Exit with songs from Walt to support his upcoming visit to Albany on October 3 at The Linda. I promise you won't be disappointed.

"King of Colorado" by The Band of Heathens
This might be the best band to ever come out of Austin (which is saying a lot). The band started a few years before I moved to New York as a group of solo musicians playing the same weekly gig at Momo's. Each guy brings his own style and feel to the group. If there was a category of music for albums that can be listened to all the way through without skipping songs, every BOH album would be listed.

"Prayer for the Lonely" by The Departed
This is a newly formed "All-Star" band with what I consider the Best Song of 2013.

"Songs About Texas" by Pat Green
When I hear this song or any other Texas country (not Nashville pop-country junk) song, it instantly brings back the best of memories sitting around with a big group of close friends all laughing and joking at a rustic ranch, grilling, drinking beer and throwing horseshoes with music playing from someone's truck. I know that description sounded redneck, but this song just feels like home for me.

"Jumping Bean" by nelo
I had to show that Austin isn't just about Texas country and blues.
You can hear Case's My Exit show Monday night at 11 pm on 97.7, Saturday at 8 am, or at exit977.org.
Here's how to schedule your own My Exit show on WEXT.