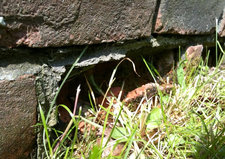 Cheryl emails:
My husband and I are looking for a good home inspector: someone who walks you through everything and explains things thoroughly. Specifically if anyone has experience with old farm houses, that would be preferable.
The specific "old farm house" part might be a little hard to find, but there are certainly home inspectors in this area that have plenty of experience inspecting old (and sometimes really old) houses.
So, got a suggestion for Cheryl and her husband? Please share. You'll win our respect and admiration if you're specific about what you're recommending a certain home inspector.
Hi there. Comments have been closed for this item. Still have something to say? Contact us.