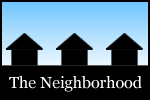 Among the topics in this most recent spin around the Capital Region's online neighborhood: food and wine festival, burgers, "the best beer bar in the Capital Region," brunch at the Olde English, empanadas, chicken parm night, Tour de Cider Donut, Maine, Vroman's Nose, the train, a craggy peak, fungi, jazz, TNO, a question about flashing, the games once played, a blue ribbon experience, paffing the bridge...
Ashley shared a bunch of pics from the Saratoga Wine and Food Festival gala and grand tasting. Steve shared photos of the entries from the festival's post-party Burger Bash.
A conclusion from Scott: the Bier Abbey is "is the best beer bar in the capital region."
Kimberly tried the new brunch at the Olde English.
J+R checked out the Empanada Llama in Albany.
Jerry went to chicken parm night at TJ's.
Albany Jane was pleased by the experience at Druthers, even during the height of Saratoga's busy season.
Even though Daniel has departed the area, the Tour de Cider Donut continues.
Albaniana and the family visited Acadia.
The Exiles walked Vroman's Nose.
Silvia said a trip to North Creek on the train was a day well spent.
Greg hiked a craggy peak in the Adirondacks.
Jackie finds the best fungi, like on this recent walk in Wilton.
The Bee Balm Gal headed to the Albany Riverfront Jazz Festival.
It sounds like Jen enjoyed Troy Night Out.
Kristi had a question about flashing.
A block party prompted Jon and neighbors to think about the pickup games kids played in the pre-scheduled days.
Chuck had a blue ribbon experience in Vermont.
"One dollar penalty for paffing this bridge fafter than on a walk by any Perfon or Perfons, riding or driving any Horfe or carriage."
Hi there. Comments have been closed for this item. Still have something to say? Contact us.