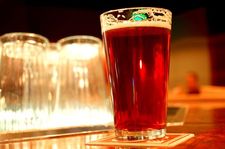 Nate emails:
I'm looking for some information on any local bartending programs. I know there is at least one thats been around for years in the Clifton Park area. I've heard mixed reviews on the class and even if it's necessary..ie - many people just recommend just starting at a local bar as a barback shadowing someone and working your way up. I was hoping you or the readers could shed some light on this topic.
Suggestions? Ideas? A little bit of insight? Please share.
Hi there. Comments have been closed for this item. Still have something to say? Contact us.