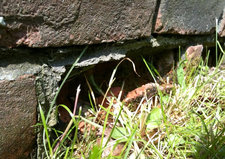 Anonymous emails:
I'm looking for competent, reliable contractors to fix a moisture problem in our basement. I'm aware of two companies in our area: Adirondack Basement Solutions and Kinetic Basement Solutions.
Can you post a request on the web for readers to share their experiences with these companies, as well as any recommendations for others to contact?
There seem to be a lot of companies that advertise services to address this problem, but we get the sense that wet basements can be tricky. And sometimes fixing the problem goes beyond the basement itself -- to things like gutters.
So, got a suggestion for Anonymous? Please share.
Hi there. Comments have been closed for this item. Still have something to say? Contact us.