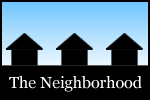 Among the topics in this most recent spin around the Capital Region's online neighborhood: the ballad of Albany, the true jewel in our crown, apple picking, what's in the day pack, a half marathon, pediatricians, a complaint handled well, juice, a Delmar cafe, summer wild flowers, garden bounty, beer in Vermont, and the weight of it all.
Chuck shared a song from the past: "The Ballad of Albany."
Mr. Dave: "In Upstate New York we pretend to pine for summer all year.. But deep down we all know that fall is the true jewel in our crown." And then he made cider at home.
J+R went to opening weekend of pick your own at Golden Harvest in Valatie.
Wayfarer Christine hiked Lower Wolfjaw in the Adirondacks -- and shared what she carries in her day pack.
Jona ran the Saratoga Palio half marathon.
One of the Kristi's readers asked about finding a pediatrician.
Steve highlighted a local restaurant complaint well fielded.
The Idiots were, uh, underwhelmed by some of the offerings at the new juice bar in Saratoga Springs.
Jerry checked out a new cafe in Delmar.
More recaps from the Saratoga Wine and Food Festival: from Albany Jane, and Jessica R.
The Bee Balm Gal took a class on local summer wild flowers and other plants.
We can't believe people passed up Randal's beautiful garden extras.
The Fuj. shared a bunch of pics from a brewery festival in Vermont.
And Paula noticed a pillar carrying the weight of it all.