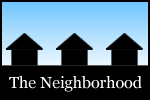 Among the topics in this most recent spin around the Capital Region's online neighborhood: FarmAid, solidarity, food and wine festivals, Olana, Helen Keller, staying out of it, piss beers, cookies and milk, Kinderhook, Tour de Cider Donut, cooking class, chicken nuggets, bargains the Arsenal City, a panorama, impromptu dinner, and a leftover.
Some thoughts from Christine, who was a presenter at FarmAid at SPAC. Ashley was "moved and inspired" by what she saw there. And here are a bunch of photos from the Bee Balm Gal.
Skidmore Unofficial on a display of support for unionized employees at Skidmore.
Emily had some thoughts on local food and wine festivals (and apparently had an interesting conversation with Mo Rocca).
Steve shared scenes from Olanafest.
Carl on the time Helen Keller didn't move to Schenectady.
Many of Kristi's readers told her to stay out of it.
Mr. Dave continues his "Piss Beers of Upstate New York" series with Stewart's Mountain Brew Ice Version 2.0.
The Idiots tried some of the cookies from the new Plum Dandy Cookies and Milk.
Kimberly checked out the Kinderhook Farmers Market.
Daniel laid out details on Tour de Cider Donut 4.
Jerry shared a bunch of pics from his Italian comfort foods class at Different Drummer's.
Albany Jane tried the chicken nuggets from The Flying Chicken.
Otis identified some bargains he's found on Healthy Living Market.
The Exile ran the Arsenal City Run.
Chuck turned to the Jericho Drive-In for another polar panorama.
Jona ended up having an impromptu dinner in the Spectrum parking lot.
And Paula spotted a LarkFest leftover.
Hi there. Comments have been closed for this item. Still have something to say? Contact us.