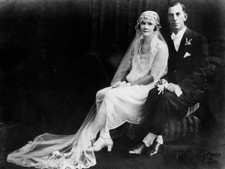 Allison emails with a fun question:
I'm recently engaged and am overwhelmed with all the potential wedding venues in our area. To help narrow the choices down, I've decided on a 1920's era themed wedding (secretly hoping Hemingway crashes my party, drunk).
Can you guys help a girl out with some vintage-y and spacious venues? And if you have any other dope ideas for center pieces, signature drinks, etc. please do not hold back.
This area has no shortage of wedding venues -- and some of them even date back to the 1920s (or thereabout).
So, got a suggestion for Allison? Please share!
Hi there. Comments have been closed for this item. Still have something to say? Contact us.