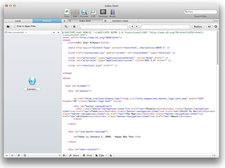 Anonymous emails:
I am looking for an experienced web developer to help me launch an online business, someone who is highly proficient in HTML to hit the ground running on my site.
It sounds like Anonymous is maybe looking for a developer who has experience setting up an online shop or e-commerce system, so that might narrow the range a bit.
And, of course, a developer doesn't necessarily have to be local -- but it's nice to be able to meet up and talk to face-to-face. (We do get the sense Anon is looking for someone in the area.)
Have a web developer or firm to suggest? Please share.
Hi there. Comments have been closed for this item. Still have something to say? Contact us.