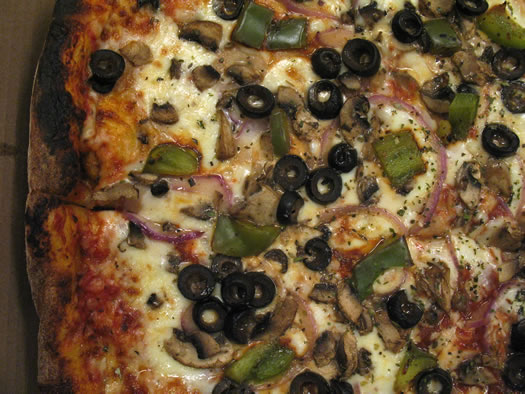 We're almost to the finish line in the 2013 Tournament of Pizza -- sponsored by The College of Saint Rose. Here's a little something to snack on before the result from the final.
The Tournament of Pizza is now in year 5 of the modern 100-point scale era. So we have a lot of numbers piled up from the tournament -- and a lot of stats. Let's break some of them down...

It's important to remember... These scores are all based on the opinions of judges. And while the judges take it very (very) seriously, they are, in the end, just people with their own opinions. Your favorite shop hasn't scored well over the years? No big deal. If you like the pizza, that's what matters. Eat what you like. If anything, maybe the TOP can help you find a new spot that you might also like.
Numbers include all pizzas up to this point in the Tournament of Pizza, excluding the first (non-modern) year.
2013 overall
Previous years overall
TOP overall, all years
Bracket averages, all years
Averages by pizza type, all years
Shop averages, all years (minimum 2 pizzas)
Every pizza, all years
Scores from every pizza in the Tournament of Pizza's modern era in a chart in wide format at the top of the page -- click or scroll all the way up.
Download the numbers
If, for whatever reason, you'd like to play around the numbers yourself, here's a download link for an xls of the all-pizzas spreadsheet.
____
Results from the big, big final on Thursday.
The 2013 Tournament of Pizza is sponsored by The College of Saint Rose.
Hi there. Comments have been closed for this item. Still have something to say? Contact us.