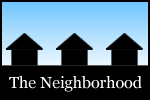 Among the topics in this most recent spin around the Capital Region's online neighborhood: beautiful autumn scenes, marathons, goals, getting needled, the pediatrician, a polar panorama, don't drink the water, pumpkin beers, Concord grapes, the Euro Deli, almost everything, The Wine Bar, a vineyard, girding your loins, Bonefish, Minnewaska State Park, identifying plants, the oil can tomb, and a mummy.
Jackie shared some absolutely beautiful autumn scenes from Pyramid Lake.
Two finishers from this year's Mohawk Hudson River Marathon: The Exile in the full marathon, and Jen in the half. And Christine complete a marathon in Hartford.
Stephanie reflected on how some of her goals have changed.
Jona was excited as she approached the summit of one of her long-term goals.
Albaniana got needled at the doctor's office.
Kristi asked about questions she should ask at the pediatrician.
Chuck shared a cool new polar panorama photo from Cohoes.
Rob's reaction to cautions about drinking the water from two ponds in Albany: yeah, no kidding. (Then again, after what Paula saw...)
Rochelle endured a blind tasting of pumpkin beers.
KB picked Concord grapes -- and then made jelly.
Albany Jane highlighted a favorite spot in Latham: the Euro Deli and Market.
In which the Idiots ate "almost everything on the new Druthers menu."
Jerry checked out The Wine Bar in Saratoga Springs.
J+R noted "It's not every day that the International Society of Apple Parer Enthusiasts come to town." (And had a disappointing experience at Carmen's.)
Emily and Scott have been happily exploring the menu at the Towne Tavern in Averill Park.
One of Steve's readers asked about where to eat in Lake Placid.
Ashley had lunch at a vineyard in Rensselaer County.
Mr. Dave urged all to "gird your loins and prepare your gullets!" (He's preparing accordingly.)
Kimberly went to a preview dinner at the Bonefish Grill.
Silvia spent a "spectacular" day at Minnewaska State Park.
The Bee Balm Gal explored a sanctuary in Niskayuna, identifying plants.
Carl noted the tomb in Oakwood Cemetery built by oil cans.
And Paula came across a pausing mummy in downtown Albany.
Hi there. Comments have been closed for this item. Still have something to say? Contact us.