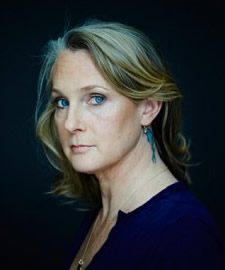 As you might know, Orange is the New Black -- the popular Netflix series -- is based on a memoir of the same title by Piper Kerman. And that Piper -- as opposed to Piper Chapman, the actual Piper -- is scheduled to be at Skidmore November 12 for a talk. It's free and open to the public.
From the blurbage for Kerman's memoir:
When federal agents knocked on her door with an indictment in hand, Piper Kerman barely resembled the reckless young woman she was shortly after graduating Smith College. Happily ensconced in a New York City apartment, with a promising career and an attentive boyfriend, Piper was forced to reckon with the consequences of her very brief, very careless dalliance in the world of drug trafficking.
Following a plea deal for her 10-year-old crime, Piper spent a year in the infamous women's correctional facility in Danbury, Connecticut, which she found to be no "Club Fed." In Orange is the New Black: My Year in a Women's Prison, Piper takes readers into B-Dorm, a community of colorful, eccentric, vividly drawn women. Their stories raise issues of friendship and family, mental illness, the odd cliques and codes of behavior, the role of religion, the uneasy relationship between prisoner and jailor, and the almost complete lack of guidance for life after prison.
Kerman now is as a communication consultant for non-profits and "works on a range of issues including criminal justice reform."
So... how much of the TV show Orange is the New Black is like what actually happened? From a Fresh Air interview with Kerman this past August:
The Netflix series is an adaptation, and there are tremendous liberties. What that means is that when you watch the show, you will see moments of my life leap off the screen, such as Larry Bloom's proposal to Piper Chapman, [which] is not so very different from the way my husband, Larry Smith, proposed to me. There are moments in the very first episode, like when Piper Chapman insults Red, who runs the kitchen with an iron fist -- that is actually very closely derived from what's in the book and from my own life. But there are other parts of the show which are tremendous departures and pure fiction.
Kerman's talk is November 12 at 7 pm in Skidmore's Gannett Auditorium (Palamountain Hall). It's free and no ticket is required, but seating is first come, first sit.
[via Skidmore Unofficial]
photo: Brian Bowen Smith