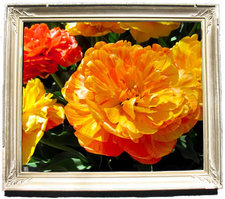 Higgs emails:
Do you know of local stores/galleries from which one can buy art? I'm thinking mostly along the lines of paintings created by local artists, but anything else is great, too.
There are a lot of galleries around the Capital Region, especially if you draw the circle wide enough to include a place such as Hudson. And if you have a favorite local gallery or local artist, please share.
But we're also hoping people will have some advice for Higgs (and everyone else) about the process of buying art. Where to look? What to look for? Buy directly from an artist? Advantages/disadvantages of buying through a gallery? Maybe tips about how to figure out what you like and how to make it work in your house/office/wherever?
So, got a suggestion on any of that... please share!
Hi there. Comments have been closed for this item. Still have something to say? Contact us.