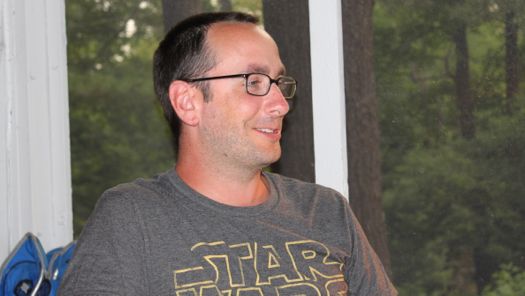 It's Monday, My Exit day in New York's Capital Region -- the day when a listener gets to program an hour of music from the favorites list on their own ipod.
Tonight, Josh Alexander takes time out from teaching philosophy and dancing in his living room to bring us a playlist that includes The Stones, Modest Mouse and Helvetia.
Who?
Joshua Alexander. I teach philosophy at Siena College, but spend as much time as I can dancing in my living room with my beautiful wife and our amazing two sons with our stereo cranked.
How would you describe your taste in music?
I simply love sound, and try to find notes everywhere. This playlist was inspired by long road trips across the country with windows down at sunset and pictures of days gone and others yet to come.
A few songs from Josh's My Exit:
"Torn and Frayed" -- The Rolling Stones
A masterpiece from their classic Exile on Main St. Everything about this song speaks to what rock & roll is supposed to be. And one of my favorite lines in all of music: "as long as the guitar plays, let it steal your heart away."
"Liar" -- Built to Spill
My favorite song by my favorite band. I could listen to Doug Martsch sing lines from the phone book. Everything about this song is golden.
"Doin' The Cockroach" -- Modest Mouse
The Lonesome Crowded West is the most inspired and inspiring album of my lifetime, and this song captures every movement and moment of this devastatingly beautiful album.
"Old New Bicycle" -- Helvetia
Helvetia is simply amazing. Everyone should spend a least one day locked away from the world with headphones on listening to these low fidelity masterpieces. Jason Albertini is genius.
"Hit It In June" -- Autonomous Clem
Recorded during the hottest days of a hot summer on the west side of Chicago. You can hear the steam and fog and hopefully feel the heat. Me and two of my best friends in younger days.
You can hear Josh's My Exit show Monday night at 11pm on 97.7, Saturday at 8 am, or at exit977.org.
Here's how to schedule your own My Exit show on WEXT.