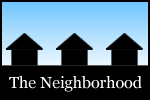 Among the topics in this most recent spin around the Capital Region's online neighborhood: civilization at its best, the new domesticity, negative pixie cut energy, Saratoga gifts, local currency, madrigals, a gala, Red Hook, kidneys, hash, dim sum, marzipan, Field Goods, Albany to Pennsylvania, seeds, a sunrise, a new arrival.
Amy took in a "spectacle of civilization at its best."
Emily had a lot of thoughts about "the new domesticity."
Christine on pushing back against the negative pixie cut energy. (It's about hair, but we'd say it's also about more than hair.)
The Idiots shared some Saratoga gift ideas.
Greg Back floated the idea of a local currency for craft beer in New York.
Albaniana caught the Helderberg Madrigal Singers at Troy Music Hall.
Silvia had a good time at the Albany Center Gallery's Speakeasy Gala at 90 State Street.
Kimberly and Alexa stopped at Bread & Bottle in Red Hook.
The Bee Balm Gal bought kidneys at the Saratoga farmers' market.
Jerry was pleased by the corned beef hash eggs benedict at Nosh.
J+R checked out dim sum at Hong Kong Bakery and Bistro.
Ashley testified for Max London's.
One of Steve's readers asked finding marzipan.
Jen got her first bag of vegetables from Field Goods.
Randal milled corn.
Chuck went to NYC for a holiday weekend.
If you've been wondering about Daniel B in Princeton, Albany Jane recapped a recent visit with "The Veal of People." (It's true, Daniel has been walking. We've witnessed it firsthand.)
Carl is adjusting from Albany to Pennsylvania.
Jackie turned her eye for detail to seed pods.
The Fuj captured an electric sunrise.
And congrats to Kristi and her husband on the arrival of their baby!
Hi there. Comments have been closed for this item. Still have something to say? Contact us.