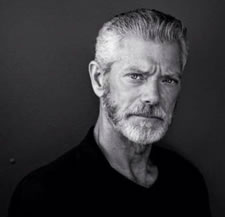 This Sunday, actor Stephen Lang -- you know, from Avatar -- will be at the Crandell Theater in Chatham for a one-man show and film about the Battle of Gettysburg, called The Wheatfield. Blurbage:
"The Wheatfield" is a swiftly moving and vastly entertaining 70 minutes of live theatre, film, music, and anecdotal history commemorating the most significant three days of the Civil War. It was conceived and constructed by renowned actor/playwright Stephen Lang (Avatar), a Kinderhook resident, and was originally performed last summer as part of the Gettysburg Foundation's "Salute to the States."
The afternoon program begins with Lang performing his solo piece "The Wheatfield," in which he portrays Union officer James Jackson Purman, a Lieutenant who was awarded the Medal of Honor for heroism during the Battle of Gettysburg. In this live, testimonial theatre piece it is 50 years after the war and Purman is attending a gathering of former veterans where he vividly recalls the fateful encounters that took place on July 2nd and 3rd, 1863. Stephen Lang notes that "Purnam was wounded aiding a comrade and subsequently saved by a Confederate soldier. This is the story Gettysburg and indeed the entire war, through the experiences of one man."
Lang's live performance is followed by a short film, also called "The Wheatfield," that he wrote and in which he performs.
The program will be hosted by historian Harold Holzer. It starts at 4 pm on Sunday, December 15. Tickets at the door are $15 / $10 students.