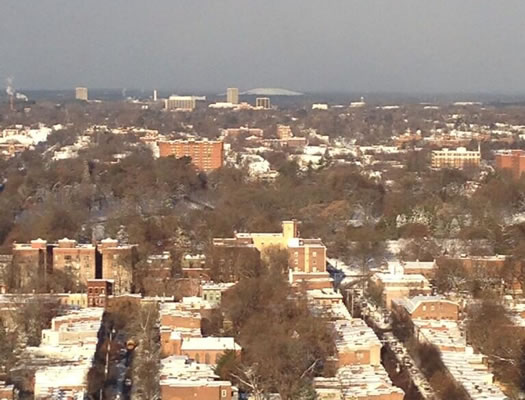 Andrew from Albany shared the above pic today on Twitter -- it's the snow-covered Albany landfill viewed from one of the Empire State Plaza office buildings.
As he noted: "The #Albany dump covered in snow looks oddly like a volcano. The tourism bureau can thank me for this gem later."
Mt. Fuji, it is not.
Noted: Apparently the landfill-mountain-as-ski-hill idea is persistent, if elusive. But in Evanston, Illinois there is a "Mt. Trashmore" that was once used for skiing and is still used for sledding. And in Virginia Beach, Virginia there's a Mount Trashmore Park that includes a skate park.
(Thanks, Andrew!)
Hi there. Comments have been closed for this item. Still have something to say? Contact us.