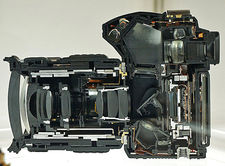 Kayla emails:
I'm looking to purchase beginner DSLR photography classes (or class) for someone as a gift. Saratoga area preferred, but can stretch a little farther to Albany or Glens Falls if needed. My Google searches aren't turning up much. Help?
If you have local class to suggest, great. Also, we've heard that sometimes there are local photography groups that get together to take photos -- which sounds like a good way to learn in an informal way. If you can suggest one of those groups, that could be helpful, too.
Got suggestions for Kayla? Please share!
photo: Wikipedia user Hanabi123 (cc)
Hi there. Comments have been closed for this item. Still have something to say? Contact us.