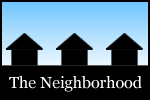 Among the topics in this most recent spin around the Capital Region's online neighborhood: the Resolution Pat Down, the waterfront, Last Run, Victorian strolling, a new use for a pool, accepting Smalbany, the records stop, 1960s Colonie Center, the "Holy Grail of dim sum in the Capital Region," bibimbap, holiday goose, mussels, chardonnay-ing, a person a day, views of winter, and an abandoned house.
Amy experienced a "Resolution Pat Down" at the ALB security checkpoint.
Ethan reflected on how Albany's waterfront could be "a real asset to the city."
Wayfarer Christine braved the cold for the Albany Last Run. And Silvia said this year's race was the most fun of the Last Runs win which she participated.
Alexa shared some highlights from the Troy Victorian Stroll.
Albaniana found out that the pool at the former YMCA on Washington Ave in Albany has been put to a new -- and different -- use.
Stephanie: " After two and a half years of living here, I've officially accepted that 'Smalbany' is a spot-on name for this place."
The Idiots lamented the impending closing of Divinyl Revolution in Saratoga Springs.
Carl shared some great bits from the opening of Colonie Center in the 1960s -- it was "reminiscent of the sidewalk cafes of Paris."
KB says she's found the "Holy Grail of dim sum in the Capital Region" at Rain on Lark Street.
R tried the bibimbap at Seoul Korean Restaurant in Latham.
Steve enjoyed the roast holiday goose at La Serre.
Ashley appreciated the mussels at Javier's.
Mr. Dave secured his holiday beef at Adventure in Food. (He also explained how to chardonnay someone.)
Nicole got crafty with a fun advent calendar.
Chuck captured five views of winter.
The Fuj shared a sunrise from the ESP.
The Exile returned, and thankfully Albany wasn't Alabama.
And Paula came across an abandoned gingerbread house.