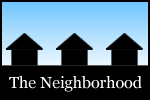 Among the topics in this most recent spin around the Capital Region's online neighborhood: New Year's Eve, reflections on the past year and the year to come, the manner in which the inhabitants celebrated, facing the slope, Sawteeth, Schoharie Creek Preserve, a "generous subsidy," mini hotdogs, figgy pudding, Panza's, sushi, ghost signs, the biggest applause, hygge, and the Grinch report.
Steve shared a bunch of New Year's Eve scenes from around Albany.
Reflections on goals for this past year and the new year: Wayfarer Christine, Jona, Katelyn, Jerry, Albany Jane, Stephanie.
Carl once again shared the classic report on "the manner in which the inhabitants of the town [of Albany] celebrate New Year's Day."
Amy faced the slope -- and some fears -- at Killington.
Jen and Jona took an icy hike up Sawteeth -- an Adirondack High Peak.
The Exiles checked out the Schoharie Creek Preserve. (And got a visit from a deer -- and two police officers.)
Jackie -- at the excellent Saratoga Woods and Waterways blog -- reflected on what she wrote when she started the blog five years ago.
Daniel took issue with the assertion of a "generous subsidy."
Mr. Dave -- now at a new URL -- created his own Capital Region-style mini hotdogs.
KB made figgy pudding from the The Beekman 1802 Heirloom Dessert Cookbook.
Ashley went to Panza's for a double date.
Kim pointed out her favorite sushi place in Albany.
Chuck photographed some ghost signs in Waterford -- after a conversation with a police officer.
Albaniana noted who gets the biggest applause at the annual Albany Figure Skating Club Winter Ice Show.
The delivery guy's reaction to kitchen stove slated for removal from Albany Jane's house in Latham: "Oh my god."
The Bee Balm Gal savored the Danish idea of hygge.
And Rob shared his annual Grinch report.
Hi there. Comments have been closed for this item. Still have something to say? Contact us.