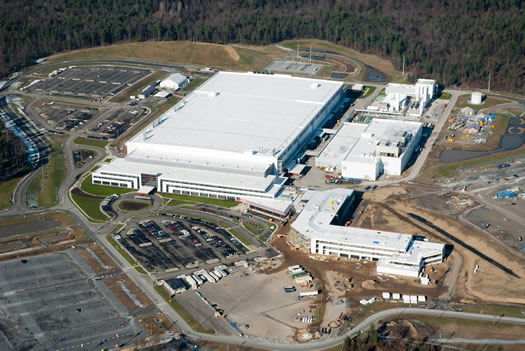 So, there's planning to spend some money, and there's planning to spend some money. This is the latter: The head of the holding company that owns GlobalFoundries tells Reuters it has received a commitment from its Abu Dhabi state investment fund backers to spend $9-10 billion on expanding capacity at GloFo's facility in Malta.
From the article:
The New York factory, which started operations in 2012, has the capacity to produce 300mm wafers at around 60,000 a month. The wafers are used to create integrated circuits, which are at the heart of all electronic devices.
ATIC wants to expand the factory to produce 20 and 14 nanometer nodes, which will be growth areas in the next three to four years, Ajami said.
Utilizing smaller nodes, crucial parts of computer chips, is a vital part of making electronic devices smaller, such as thinner mobile phones.
Growth rates in the semiconductor industry, which has been hit by falling demand for personal computers as people switch to mobile devices such as tablets, are around the high single- digits, Ajami said.
The Biz Review's Adam Sichko puts the news in some perspective -- the new money would basically double GloFo's investment at the Malta site to date -- and highlights what's still not known -- mainly, whether this means a second fab is on the way. The company has gone through the necessary local approvals for a second fab, but it's yet to publicly commit to building one.
[via @AlbBizHaley]
photo: GlobalFoundries