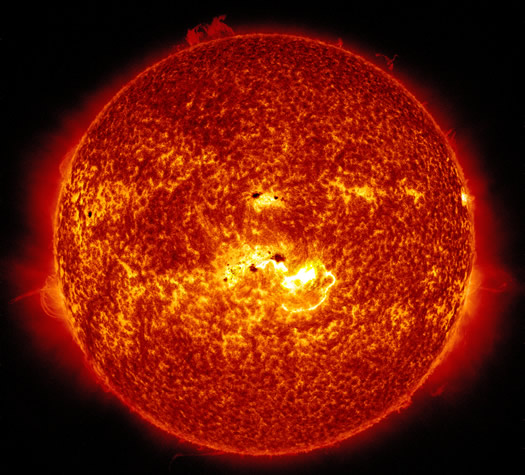 Something to keep an eye out for overnight Thursday-Friday: the aurora borealis -- you know, the Northern Lights.
To completely oversimplify things: The sun made a big burp the other day, and particles from that burp are streaming toward the earth. When they hit the Earth's magnetic field, there's a light show. [NASA] [Space Weather]
There are projections indicating that we have a not-terrible chance of seeing some sort of aurora tonight. This forecast -- from the University of Alaska Fairbanks -- indicates the aurora could be visible near the horizon at latitudes as far south as Cleveland. And Accuweather has our area on the border of fair/poor for viewing.
So, overnight, have a look to the north near the horizon. It might appear as a green or reddish glow.
photo: NASA/SDO
Hi there. Comments have been closed for this item. Still have something to say? Contact us.