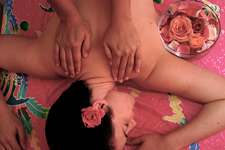 AJW asks via Twitter:
Spas in the Capital Region? (Pref. near Albany, but I know Saratoga has more, and that's ok too.)
Here's the ? i got: "let her get a little spoiled so I thought a massage, manicured etc" as a gift from one friend to another
Or, to frame AJW's question a bit differently, if you were giving a friend a gift certificate to a spa in the Capital Region, which one would you pick?
Got a suggestion? Please share!
photo: Flickr user thomaswanhoff (cc)
Hi there. Comments have been closed for this item. Still have something to say? Contact us.