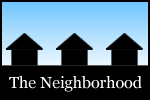 Among the topics in this most recent spin around the Capital Region's online neighborhood: civilized cycling, a personal half marathon, the right moment, Burlington, disco fries, dumplings, pizza snark, pizza class, cookie cutter beer festivals, wine tasting, Madison Pourhouse, dim sum, frazil ice, YakTrax, big brains, and The Living Skeleton...
Ethan supplied a "civilized guide to carrying things on your bike."
Katelyn organized a birthday half-marathon in Saratoga for her friend -- with shirts, signs and everything.
Amy shared how a recent beautiful sunset caught her at the right moment.
Jeff recapped two days of eating around Burlington.
Daniel led a disco fries tour through Albany, Troy, and Colonie. (Pics of the fries from Albany Jane.)
Albany Jane shared pics and thoughts from a couple of visits to Northeast Dumpling House.
How Albany Jon snarked about some local pizza -- and then ended up inviting the shop owners over.
Jerry and his cousin taught a class about making pizza.
The Fuj on his skepticism of a "generic, cookie cutter" beer festival.
Ashley tried a wine tasting class at the Wishing Well.
Steve got a look at the inside of the Madison Pourhouse in Albany (the place that's in Mahar's old spot).
J+R had a surprise favorite dim sum plate at Rain.
Jackie watched the frazil ice form on the Hudson.
Silvia embraced the YakTrax.
Chuck went toe-to-toe at a "Big Brains" event -- for charity.
Carl shared the story of The Living Skeleton in Albany.
And from The Idiots: "Local Ballston Spa musician overshadowed by Grammy's."
Hi there. Comments have been closed for this item. Still have something to say? Contact us.