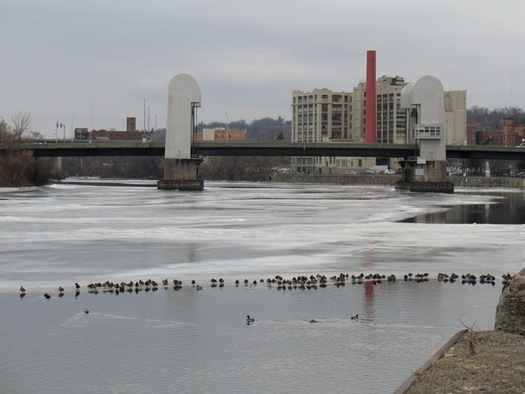 While walking along the Monument Square site we noticed this group of ducks hanging out on a the edge of "pond" on the frozen Hudson River. They were just hanging out, chatting*, and paddling around a bit.
Here are a few more pics.
* At least, that's what it sounded like. We don't speak duck.