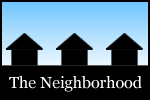 Among the topics in this most recent spin around the Capital Region's online neighborhood: Chowderfest, the Madison Pour House, grilled cheese, encouraging better craft beer, Chinese New Year, throwing healthy eating out the window, the secret of school snow closings, the amusing wheels of small bureaucracy, winter running, frazil ice, a bike trailer, historical perspective, and mooning.
Ashley shared a photo-filled recap of this year's Saratoga Chowderfest. And the Bee Balm Gal gave the event a thumbs up.
Randal was the first customer at The Madison Pour House. Scott described the bar's beer selection as "the class of Albany."
R figures she and J have found "the grilled cheese sandwiches of our dreams" at The Cheese Traveler.
The Fuj encouraged New York craft breweries to step up their game.
Albany Jane celebrated Chinese New Year at Ala Shanghai.
Jerry threw healthy eating out the window at Swifty's in Delmar.
Silvia had what sounds like an uneven meal at Javier's, some good and some not quite there.
Chuck shared the story of when he learned The Secret of the School Snow Closings.
Mr Dave visited Albany City Hall to get a document, take in the old building, and "watch the often amusing wheels of a small bureaucracy turn."
Katelyn detailed how she stays warm while running during the weather.
Jen ran a winter series race at UAlbany/State Office Campus.
Jona took one a four-miler in Lake George.
Jackie chronicled the formation of frazil ice on the Hudson.
Ethan tumbled some ideas for how he could use the new trailer for his bike around town.
Carl noted the long-running Albany convention center issue.
And Amy assured people that she hasn't mooned in Albany.