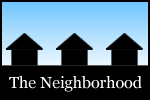 Among the topics in this most recent spin around the Capital Region's online neighborhood: the Olympics, Lake Placid, a 1970s winter, staying warm, 6-cent redemption, pineapple rings, Portsmouth and Portland, The Moth, coffee shops, wine at rest, Price Chopper, a snowman and a half, and Merten's & Phalen's.
Rob shared some memories of being in Lake Placid for the 1980 Olympics.
During a gold medal visit to Lake Placid, Albaniana and her family watched some dogsledding on the lake.
Jackie says this winter has been like a winter from the 1970s.
Jen shared some of the gear that's helped keep her warm while hiking and snowshoeing this winter.
Mr. Dave wondered about 6-cent redemption in East Greenbush.
Based on Stephanie's experience, maybe it's better for the cashiers at ShopRite to not comment when someone buys 10 large cans of pineapple rings.
Amy will be one of the storytellers at the Moth event at The Egg.
Jeff explained some of his frustrations with local coffee shops.
Daniel detailed some plans to protest the proposed "at rest" legislation for wine in New York.
Steve was impressed by the renovated Price Chopper in Latham.
Katelyn visited Portsmouth and Portland.
Chuck's car was apparently carrying a snowman-and-a-half in its wheel wells.
And a person reached to Carl with some signs from a long-gone store in Troy.
Hi there. Comments have been closed for this item. Still have something to say? Contact us.