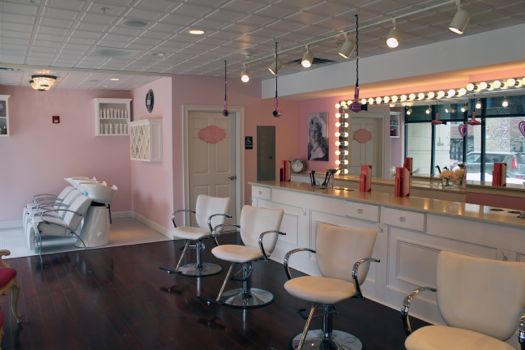 By Lauren Hittinger
First: an explanation, for those who have never heard of a blow bar.
A blow bar is not a bar in the traditional sense. They don't serve drinks. Also, contrary to the suggestive name, there's nothing untoward going on. A blow bar is a salon that blow drys and styles your hair. No cuts, no color, just, "Wash, Blow, Style & Go."
Why? Well, for most women, myself included, it's difficult to achieve a professional looking blowout at home -- not to mention the arm fatigue you get from holding your hands above your head for so long.
Also, it's a little bit fancy. And as a lover of fancy things and experiences, I was completely willing to check it out.
I've heard of blow bars in bigger cities, but Pin Up's is the first one I've heard of in the Capital Region. The Blow Bar's space is compact, very girly, and incredibly clean. A typical hair salon look has been softened to appear a bit more like a Hollywood dressing room.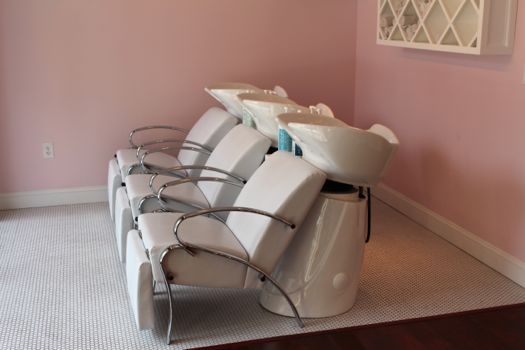 I arrived a tad bit late for my Saturday morning appointment, but they weren't fazed at all. I hung up my coat on a fun coat rack, and there was a hook for my purse immediately behind my chair, which I thought was a nice touch. I was happy to be offered both a beverage and a magazine almost immediately after I sat down.
Before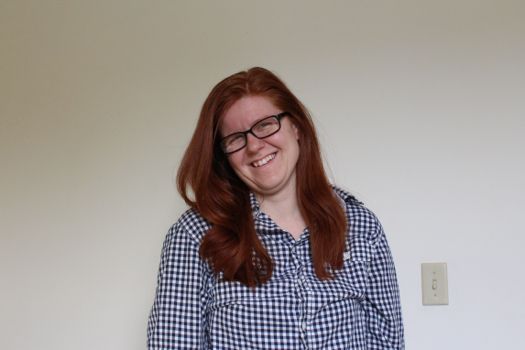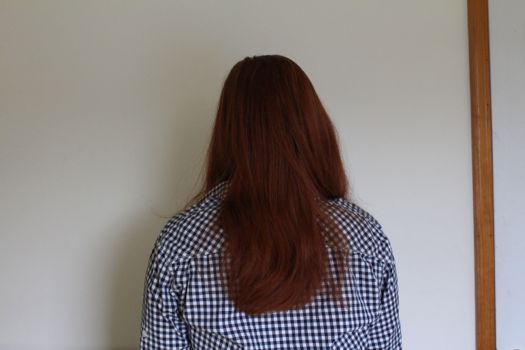 They have a selection of styles to choose from, but you can also come in with your own ideas. After discussing the look I wanted, my stylist Nikki shampooed and conditioned my hair in one of the three salon wash stations. We then returned to a chair and got started on the main event. Nikki pulled down one of the hair dryers suspended from the ceiling and made quick work of my wet hair. When my thick locks were mostly dry, Nikki stopped again to confirm the exact style I was looking for. I appreciated the opportunity to clarify and give feedback about her plan of attack.
I had selected the style "Sweet Caroline," with loose curls and lots of volume. In addition to the blow dryer, Nikki teased my hair at the root and used a curling iron to achieve the look. Since my hair is very thick and resists styling, Nikki added a little extra volume.
After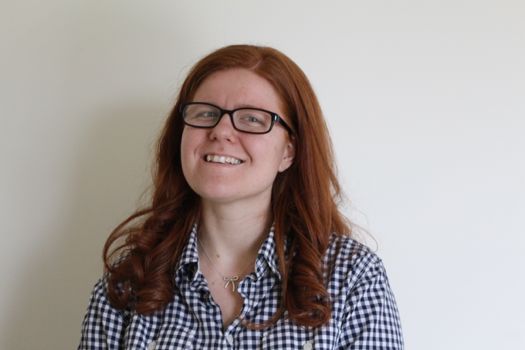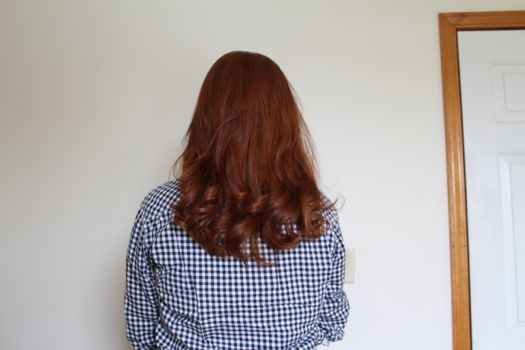 When she first revealed my hair, I was speechless. I've never had so much volume and such perfect curls. Initially the teasing made my hair a little too high, but it softened up throughout the day. While my hour-long appointment was at 11 am, I wore my style for an evening party, where I was happy to have perfect hair and intact curls. Still having curl at night was a triumph for my straight and disobedient hair. The style had nice sticking power through the day, but I mostly destroyed it by sleeping on it.
At $40, this blow out is certainly a luxury item for a "typical" gal like me. They offer packages that bring the price down to as low as around $30. (They also do wedding parties.)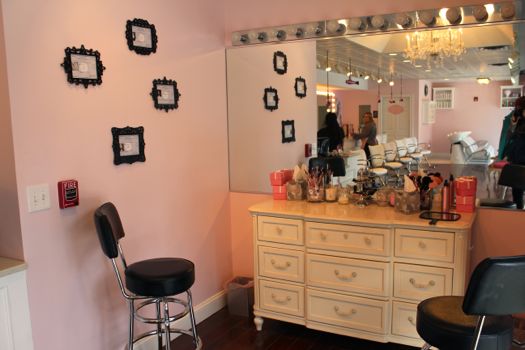 In addition to blowouts, you can also get up-do styling and makeup application at Pin Ups Blow Bar. They even offer little girls princess parties, which sounds like a blast.
I had a really great experience at the Blow Bar. Everyone was very sweet, and it was a fun environment. (I also appreciated that I didn't have to make small talk because of the blow dryer noise.) This certainly won't be a weekly, or even monthly, piece of my beauty regimen, but I imagine I might go back for special parties or events that I want to look my best for. Sometimes you just have to treat yourself!
Lauren writes about shopping, crafting, and living well on a small budget at The Thrifty Ginger.
Find It
Pin Up's Blow Bar
57 Railroad Place
Saratoga Springs, NY 12866
Hi there. Comments have been closed for this item. Still have something to say? Contact us.