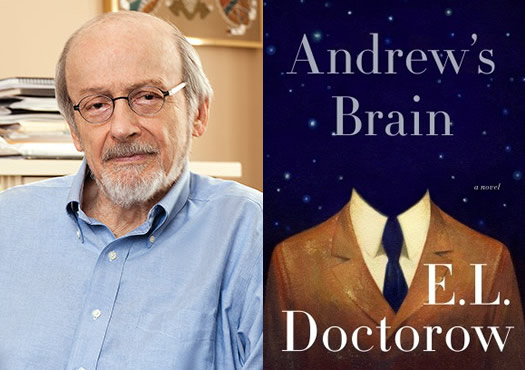 Here are a few things to keep in mind, look forward to, or keep busy with this week, from the weather (February continues), to Doctorow, to popular history, to punch, to Tesla coils, to beer, to QFest, to music...
Weather
Here's the paraphrased
forecast
for this week:
Monday: Cloudy, maybe some snow. 30.
Tuesday: Repeat.
Wednesday: Again, but colder. 25.
Thursday: Some sun, 21.
Friday: Repeat.
Weekend: More of the same, maybe a bit warmer.
February persists.
Film
Two very different offerings from two classic film series:
Labyrinth
Monday: The Palace's classic film series is screening Labyrinth -- the 1986 movie directed by Jim Hension, starring Jennifer Connelly and David Bowie (as King of the Goblins). Monday 7 pm - $5 / $3 kids
Duck Soup
Monday: The AFI 100 series at Proctors is screening the Marx Brothers classic Duck Soup. Monday various times - $5
The Palace, now digital
Saturday: The Palace is celebrating the arrival of its new digital projector by showing three films: Despicable Me 2 (2 pm - free, but ticket required), Shakespeare in Love (5 pm - $5), and Argo (8 pm - $5).
Schenectady restaurant week
Monday-Sunday: Restaurant week returns in Schenectady this week with a bunch of restaurants offering three-course meals for $20.14. Reservations are a good idea, because those spots will be crowded.
E.L. Doctorow
Thursday: Acclaimed author E.L. Doctorow will be at UAlbany as part of the NYS Writers Institute visiting writers series. He'll be reading from, and talking about, his new book, Andrew's Brain (NYT review). Thursday 8 pm, UAlbany downtown campus, Page Hall - free
Arts and sciences
Martin Luther King and Nelson Mandela
Monday: Albany Law School president Penelope Andrews will be at Russell Sage for a talk titled "Martin Luther King and Nelson Mandela: The Long Arc of Justice." Monday 7 pm, Troy campus, Bush Memorial - free
Maps
Monday: Syracuse University professor Jonnell Robinson will be at Skidmore to talk about the Syracuse Community Geography project, a university/community partnership to "assist grassroots groups in Central New York to frame research questions, generate, collect, manage, analyze and interpret geographic data, and use geographic information to create positive change." Monday 7 pm, Palamountain Hall - free
Single-payer healthcare
Monday: The Students for a National Health Program chapter at Albany Medical College has lined up a debate at The Linda about switching to a single-payer national healthcare system. It will feature Dr. Paul Song of the Physicians for a National Health Program from California and Dr. Mitchell Heller of the Benjamin Rush Society from NYC. Monday 7 pm - free, reservations requested (first link)
"It's a Mobile, Global World"
Wednesday: The Hearst Corp.'s chief technology officer, Philip Wiser, will be at Saint Rose for a conversation about "the impact and challenges of living and working in a world without geographic and time boundaries, and the rapidly changing technologies that make it possible." The discussion, led by the Times Union's Rex Smith, will also include Kathleen Crowley, a Saint Rose professor of psychology; Vera Dordick, co-owner of Tangible Development, a Guilderland consulting firm; and Olena Sadovnik, a Fulbright student from Ukraine in the graduate communications program at Saint Rose. Wednesday 4 pm, Lally School of Education, Touhey Forum (1009 Madison Ave) - free
New York's forest birds and climate change
Wednesday: State Museum ornithologist Jeremy Kirchman is giving a talk on research he's doing into how climate change is affecting forest birds in New York. Talk blurbage: "In the face of on-going climate warming, animal and plant species are expected to track their habitats as they shift northward or up mountain slopes. Indeed, birders, naturalists and scientists have already documented altitudinal and elevational shifts in dozens of bird species." Wednesday 7 pm, State Museum, Huxley Theater - free
"The Unpopularity of Popular History"
Wednesday: Skidmore professor Gregory Pfitzer will be giving a talk titled "The Unpopularity of Popular History: A Scholar's Pursuit of Non-Scholarly Things." Blurbage: "He will discuss his 30-year ongoing interest in "popular" history--typically offered by journalists, fiction writers, and artists, among others--and "professional" history, as written and practiced by credentialed scholars." Wednesday 8 pm, Palamountain Hall - free
Punch
Wednesday: The Albany Institute is hosting a special exhibition of the institute's collection of punch bowls -- including a tasting of historic punch recipes. Among them the punches at "Potent Potables": Champagne Punch, Cherry Bounce, Lime Rub Shrub, Pumpelly Punch, and Regents Punch. Wednesday 6 pm - $25 (must be 21 and over)
Tesla coils
Friday: An act called ArcAttack is at Proctors. Blurbage:
The six-man crew is joined by two custom-engineered Tesla coils that throw out electrical arcs up to twelve feet long, each one acting as an electronic instrument. A robotic drum set accompanies the spectacle, its high-power LEDs flashing with bright colors at the stroke of each mechanically actuated stick. Live instrumentals combine with drum loops and samples to produce rock, electronica and indie rhythms with a splash of punk and a dash of metal served alongside a dash of pop.
During the show, the emcee engages both the crowd and the Tesla Coils by walking through a half million volts and sparks, wearing a specially-designed suit.
See also: ArcAttack performing the Doctor Who theme -- because of course they did. Friday 7 pm - $9 / $7 kids / one kid in free with each paying adult
QFest
Thursday-Sunday: Proctors' annual LBGT film festival -- Q Fest -- returns for another year. This year's slate of films and events includes a sing along to Xanadu, the documentary Fagbug Nation, and the French film Blue is the Warmest Color. Thursday-Sunday various times - $9 / $6 students each film / $40 festival pass
Music
Tuesday: The Sword at Upstate Concert Hall
Metal band from Austin. "Full of monstrous guitar riffs and typically bombastic sci-fi themes, the four Sword albums are intense, thought-provoking and filled with good humor." With: Big Business, O Brother. 8 pm - $15 ahead / $17 day of
Tuesday: The Zappa Plays Zappa show at The Egg is sold out.
Wednesday: The Sing Off Tour at Proctors
Finalists from the a capella competition TV show The Sing Off. 7:30 pm - $30 and up
Friday: Blockhouses at The Low Beat
Featuring Guy Lyons, a former member of The Figgs. With: The Piggies, Party Boat. 8 pm - $10
Friday: Eastbound Jesus at Putnam Den
Northern rock. With: Waylon Speed. 9:30 pm - $10
Friday: Garnet Rogers at Caffe Lena
Canadian folk singer/songwriter. With: Sally Barris. 8 pm - $20
Friday: The Midtown Men show at The Palace has been cancelled.
Saturday: Itzhak Perlman at Proctors
The famous violinist on the Proctors main stage. 8 pm - $20 and up
Saturday: Albany Symphony Orchestra at Troy Music Hall
The ASO will be performing Beethoven's Third Symphony and other works. Also playing Sunday at 3 pm. 7:30 pm - $19 and up
Saturday: Northern Faces at The Hollow
With: Hand Habits, Maryleigh Roohan. 8 pm - $10
Sunday: North Mississippi Allstars at Helsinki Hudson
Blues/southern rock. 8 pm - $25 ahead / $30 day
Sunday: White Denim at Nanola
Rock from Austin. Tickets only available through WEQX. 2 pm
Sunday: That 1 Guy at Red Square
One-man act -- plays the "Magic Pipe, a monstrosity of metal, strings, and electronics, facilitates the dynamic live creation of music and magic." 7 pm - $12 ahead / $15 day of
____
These are a just a few things for this week, not a comprehensive list. Know of something people should be looking forward to this week? Please share!
The Albany Institute and Saint Rose advertise on AOA.
photo via E.L. Doctorow website
Say Something!
We'd really like you to take part in the conversation here at All Over Albany. But we do have a few rules here. Don't worry, they're easy. The first: be kind. The second: treat everyone else with the same respect you'd like to see in return. Cool? Great, post away. Comments are moderated so it might take a little while for your comment to show up. Thanks for being patient.