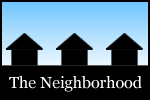 Among the topics in this most recent spin around the Capital Region's online neighborhood: the spare beauty of winter, thrift, good drivers, Mt. Colden, Market Bistro, red sauce, Nine Pin, 90 State, goat cheese and thyme cheesecake, sushi, tapas, smoked meat, dehydrated oranges, Paint & Sip, the Fagbug, The Joke, and equine tableware.
Jackie took some time to appreciate the spare beauty of this winter.
The Bee Balm Gal contemplated thrift.
Ethan shared some things that drivers do that he, as a cyclist, appreciates.
Jona hiked a snowy Mt. Colden in the Adirondacks.
Impressions of the new Price Chopper Market Bistro: Albany Jane, Jon in Albany, Otis.
Daniel asked about people's favorite local Italian red sauce.
Steve shared some brief tasting notes from the ciders available at Nine Pin's grand opening.
The Fuj shared some scenes from a night during Saratoga Beer Week.
Alexa sampled the food at a wedding tasting at 90 State.
Ashley said the goat cheese and thyme cheesecake at The Thirsty Owl was everything she was expecting -- and more.'
Kimberly and friends enjoyed a sushi feast at Ruby Asian Bistro for her birthday.
Zena checked out the tapas at Carmen's.
Snow and cold, bah -- Albany Jane grilled/smoked meat outside.
Christine dehydrated oranges.
Randal put some thought into how to respond to people who are, uh, not dialed in to veganism.
Stephanie says she's now "obsessed" with Paint & Sip.
Chuck photographed the Fagbug at Proctors.
Silvia and her sons got a puppy from Greene County.
Carl noted a step in the evolution of The Joke in Altamont.
Her post wasn't really about this in anyway, but we felt compelled to mention that Amy has a "cross-legged equine salt-and-pepper holder purchased at the Schaghticoke Fair."