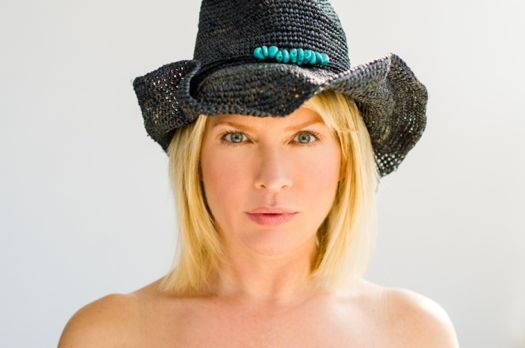 It's My Exit Monday on WEXT. It's the day a listener programs the station for an hour. Tonight's eclectic mix comes from Saratoga's Jen Jannsen and includes Sugarman, Radiohead, and Michael Stipe.
Who?
I'm Jen Janssen, your guest DJ for My Exit at 97.7. I divide my time between NYC and Saratoga Springs. I've been working as a model for 20+ years in all aspects of the field such as print and TV. Currently I do fit modeling, a talking mannequin, and designers live tool. I am responsible for fit and construction of clothing, intimate apparel, and swimwear. Our feedback is integral in product design and development.
How would you describe your taste in music?
My taste in music is very cclectic. As the daughter of noted symphony conductor and composer Werner Janssen, I was born with the music "gene." I love and appreciate all genres of music from classical, alternative, classic rock, Motown, to metal. If there's music playing my heart feels happy.
A few songs from Jen's playlist:
"Climb Up on My Music" - Sixto Rodriguez
From the album After the Fact. Searching for Sugarman is a must-see documentary for any music lover. Learn about this long-lost artist who unknowingly was and is a star in South Africa.
"Meeting in the Aisle" - Radiohead
From OK Computer. As a huge RH fan I go to many shows. They never play this song, but surprisingly at the Miami opening of the The King of Limbs tour they played it. You have to love Thom Yorke in his red pants, YouTube it in case your curious.
"Snake Song" - Mark Lanegan and Isobel Campbell
From Hawk. I love this album. It's just raw and great. I met ML recently at two NYC shows. He signed my vinyl, I got a great pix with him and he was charming!!!
"Secret World" by Peter Gabriel
I loved him as child and he just grows with me. The last time I saw him was at SPAC, in 2011. It was a powerful show and "Secret World "was just beautiful. And I was so happy to be sitting in one of my favorite venues.
"Me and Honey" - REM
From Out of Time. A few months ago while riding the #1 train in NYC, I sat next to Michael Stipe.
It took a lot of courage but since he was alone I spoke with him, tentatively at first but with his warmth and gratitude we spoke for a few minutes and all I can say it was powerful!!
May music make your day!!!!!
You can hear Jen's My Exit show Monday night at 11pm on 97.7, Saturday at 8 am, or at exit977.org.
Here's how to schedule your own My Exit show on WEXT.
Hi there. Comments have been closed for this item. Still have something to say? Contact us.