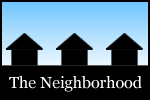 Among the topics in this most recent spin around the Capital Region's online neighborhood: scars, a frozen swamp, skiing, free medical care, a desire for tougher diners, kimchi fries, poutine, Good Night Noodle, lunch, a prize dinner, soda bread, Stewart's dairy, and purple.

Amy shared some thoughts and memories about scars seen and unseen.
Jackie wandered through a frozen swamp in Moreau.
Silvia took the local roads down to Belleayre for some skiing.
Carl noted a history of free medical care in Albany.
Jeff, after another bad experience at a local restaurant: "I just want diners out here to be tougher, more honest with themselves and with restaurants."
J+R tried the kimchi fries at Mingle, which were prompted by a tweet from them.
Lorre scarfed poutine at the Gastropub.
Kimberly and Ashely went to a pho tasting at Good Night Noodle, a new Vietnamese noodle restaurant in Ballston Spa.
It sounds like Jerry enjoyed his lunch at Hong Kong Bakery & Bistro.
Jon enjoyed a prize dinner at Creo.
Rob competed in the Irish American Heritage Museum's soda bread contest.
Mr. Dave made cream cheese from Stewart's dairy.
And Chuck went purple.
Hi there. Comments have been closed for this item. Still have something to say? Contact us.