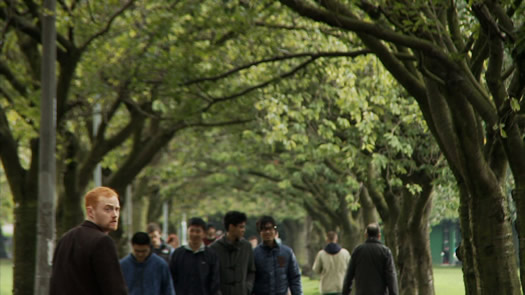 The League of Extraordinary Red Heads returns April 2 with a screening of the documentary Being Ginger at the Arts Center in Troy. The doc's director, Scott Harris, will also be there to talk about the film, which is about his experiences as a red head. Blurbage:
Though the movie offers many rarely seen glimpses into the peculiarities of life as a redhead -- one of the smallest segments of the human population, at around 2 percent -- its true intent is to speak to a universal audience.
"I've used dating as a subject in the film because the quest for love is something that everyone can relate to," Harris said. "It might be more accurate to say that the film is about the quest to be accepted. This is a film for anyone who has ever felt different, for any reason. In my case, it just happens to be the color of my hair that sets me apart, and the way people treat me because of it."
Here's the trailer for the doc.
The screening at 6:20 pm on April 2. Tickets for the screening and talk are $10. There's after party at the Confectionery, featuring specials on red wine and Nine Pin cider fermented with ginger. There's no ticket required for the after party.
Hi there. Comments have been closed for this item. Still have something to say? Contact us.