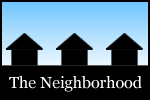 Among the topics in this most recent spin around the Capital Region's online neighborhood: the City of Insiders, pass/fail, Geneva, the beer alarm, 15 Church, butter, St. Joseph's pastries, bone marrow, pho, Nine Pin, pizza making, farm films, the biscuit works, and 39 problems.
Amy on Albany as the "City of Insiders."
Silvia had a pass/fail experience with her car.
It sounds like Emily had a good trip to the Finger Lakes. (And another trip, in the opposite geographic direction, to Millerton.)
Rob set off the beer alarm at Stewart's.
Steve got a look at 15 Church in Saratoga Springs.
J+R had what sounds like a buttery meal at Reel Seafood.
Jerry tried the the St. Joseph's pastries at Villa Italia. (And he checked out the kimchi fries at Mingle.)
Kimberly had the bone marrow appetizer at Capital City Gastropub.
More dispatches from Good Night Noodle: Albany Jane, Otis.
The Fuj got an industry tour of Nine Pin Cider Works.
Rochelle took a pizza class at DeFazio's.
Lorre checked out the Farm Film Fest in Chatham.
Carl highlighted the history of a once-prominent biscuit works in Albany.
And Stephanie on 39 problems.
Hi there. Comments have been closed for this item. Still have something to say? Contact us.