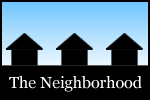 Among the topics in this most recent spin around the Capital Region's online neighborhood: a Smallbany moment, something unusual, full-on tectonic body wobbles, a dream window and exposure, a snowy hike, day pack contents, river roads, blood/beer/breasts/Thai food, summer in February, drink specials, a beer dinner, brunch fairies, small plates, lunch, a Caesar salad, an old cookbook, Siena's original name, curling conduct, and a yeti.
Emily got philosophical in a bathroom during a Smallbany moment.
Amy overcame "full-on tectonic body wobbles" to tell her story at The Egg as part of a special Moth show.
Rob noticed something unusual about the Gazette's website.
Chuck shared his latest dream window project, which is about the Saratoga Race Course. (He also had a few thoughts about exposure.)
Jona made a very snowy hike up Allen Mountain in the Adirondacks, and came back with some great photos. Jen shared what's in her hiking day pack.
Jackie traveled river roads along the Mohawk and Hudson.
The Bee Balm Gal's Saturday in Saratoga and Warren counties: "Blood, beer, breasts, and Thai food."
Winter, bah. Jon celebrated summer in February (in March).
Steve noted New York's ban on unlimited alcoholic drink specials.
It sounds like the Fuj had a very good meal at an Allagash beer dinner at Creo.
The brunch fairies smiled upon J+R at The Olde English.
Zena shared plates at Aperitivo.
Jerry stopped into Sage Bistro for lunch.
Silvia tried the Brussels sprouts Caesar salad at Nicole's.
Ashley went to a tasting at One Caroline in Saratoga Springs.
Mr. Dave on discovering a 1977 cookbook issued by the Knickerbocker News: "this is like uncovering a chest full of golden doubloons."
Carl highlighted Siena's original name.
Albaniana noted the curler's code.
And Paula spotted a yeti in Albany.