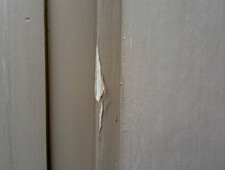 Chuck emails:
We wonder if you could ask your readers for recommendations on a good house painter for the exterior of brownstone-type row houses. Someone who can also do minor repairs on the wooden cornices. Summer painting season will be here before long and we'd like to line up the job now.
Getting the jump on this sort of stuff now is a good idea because sometimes the schedules of contractors fill up fast during the spring and summer.
So... got a suggestion for Chuck and his house? Please share!
Hi there. Comments have been closed for this item. Still have something to say? Contact us.