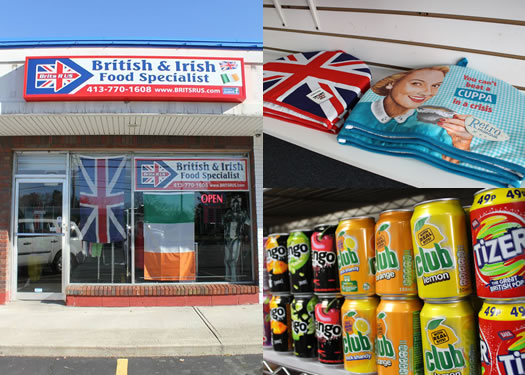 By Lauren Hittinger
Anyone who appreciates candy (chocolate in particular) from across The Pond, knows there are a lot of flavors, ingredients, and brands that are tough find in the USA. Things like Flake bars, Aeros, and Crunchies are hard to come by here. And what you can find -- British brands such as Cadbury -- may not taste quite the same on the Hudson as they would on the Thames.
Which is one of the reasons ex-pats and anglophiles in the Capital District may be excited about one of Colonie's newest additions: Brits R Us.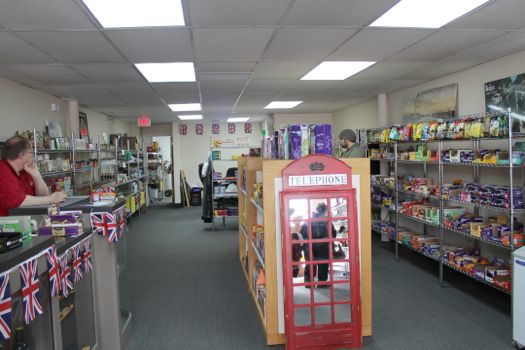 UK native Alan Greaves opened his first Brits R Us store in Pittsfield, Massachusetts a about two years ago because, as he explains, he got sick of driving to NYC and Boston for the English and Irish treats -- meats, especially -- that he loved. "I wanted to get the stuff. I was tired of driving over 100 miles for bacon and sausage."
Greaves noticed a lot of people from the Albany area visiting the Pittsfield store. "They were coming in two or three times a month," Greaves says. "So I figured if I opened up here, maybe they'd come in two or three times a week."
He notes that most customers are British expats, but the stores also draw Americans who have visited the UK, or are just curious. The most popular items are the frozen foods and, of course, the candies.
Candy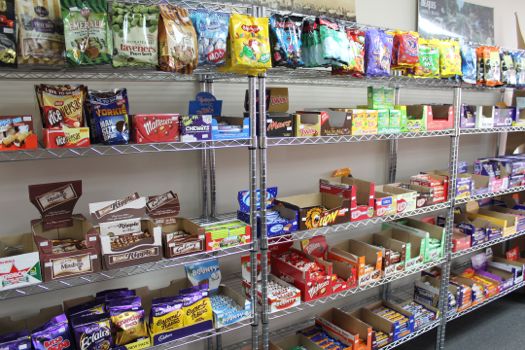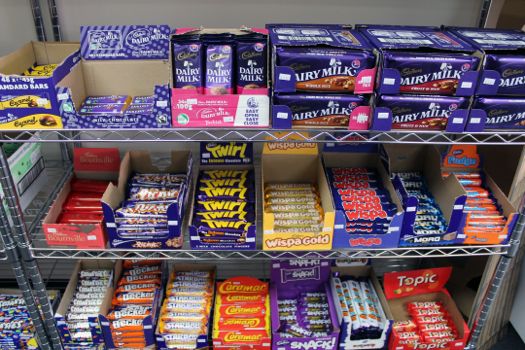 The candy section does not disappoint. Brits R Us has a huge variety of Cadbury chocolate, along with different flavors of Kit Kats, Aero Bars, and other UK confections. While some of the sweets look the same as what we have here -- like Mini Eggs and Cadbury Crème Eggs -- they are not actually the same product. Greaves explained that Cadbury products sold in the United States are actually made by Hershey, while his imports are made directly by Cadbury.
OK, but do they really taste any different? I took one for the AOA team and did my own taste test comparison between the UK Cadbury Crème Egg and the US "Cadbury" Crème Egg. The result? There were absolutely noticeable differences between the US and UK eggs. When biting into the American version for the first time, I was overwhelmed by the super sweet filling. The chocolate shell is more of an aftertaste. Upon further inspection the chocolate is a bit oily and not all that delicious. The UK version has much more substantial chocolate, with a thicker shell and better flavor. The inside filling is still sweet, but it's not as shocking as the US egg. Both myself and my co-taster preferred the British Cadbury Egg.
Other treats
When you're done browsing the candy there's lots of other British and Irish treats. The store stocks jams, teas, sodas, chips, condiments, and loads of shelf-stable goods -- all imported from Great Britain.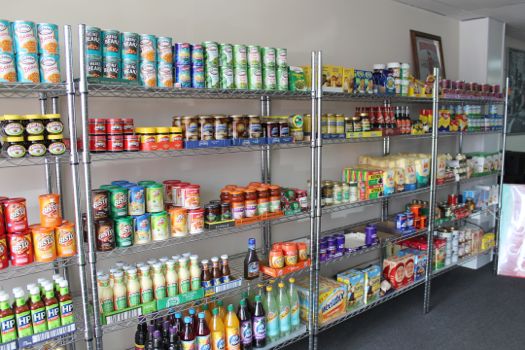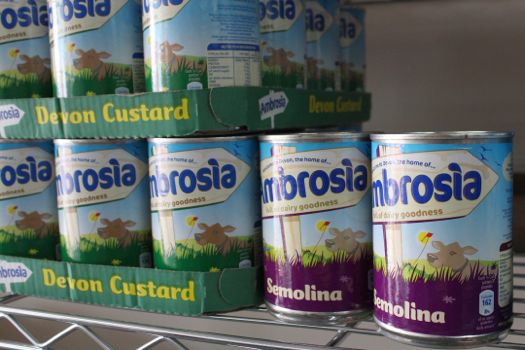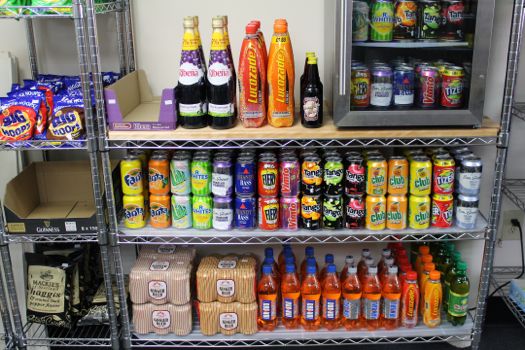 There's also a frozen sections where you can get things like bangers, bacon, and scones. While much of the stock stays the same, some items are switched out seasonally.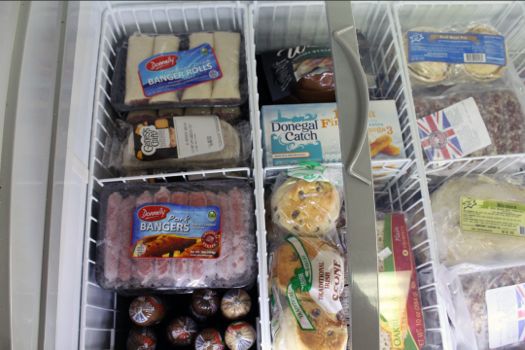 Right now there are loads of Easter goodies, including British Easter egg chocolates, which are candy inside a chocolate shell.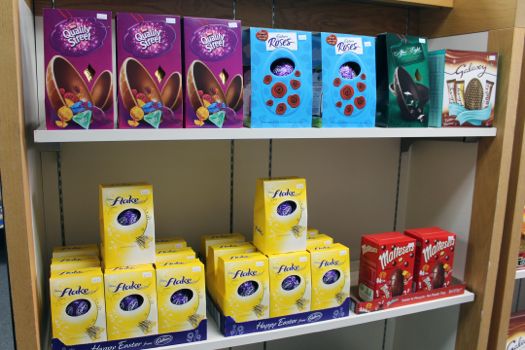 Dr. Who fans can find a variety of merchandise in the small gift section where you can also get some fun British housewares, because who doesn't need a teapot cozy.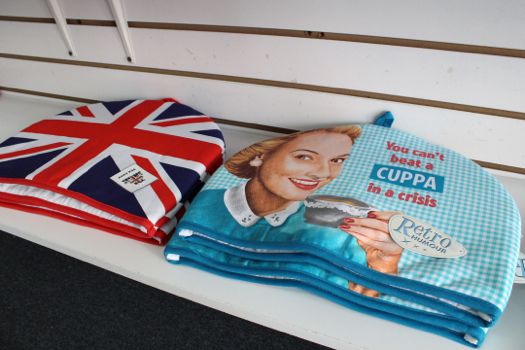 Lauren writes about shopping, crafting, and living well on a small budget at The Thrifty Ginger.
exterior photo courtesy of Brits R Us
Find It
Brits R Us
1593 Central Avenue
Colonie, NY 12305
Hi there. Comments have been closed for this item. Still have something to say? Contact us.