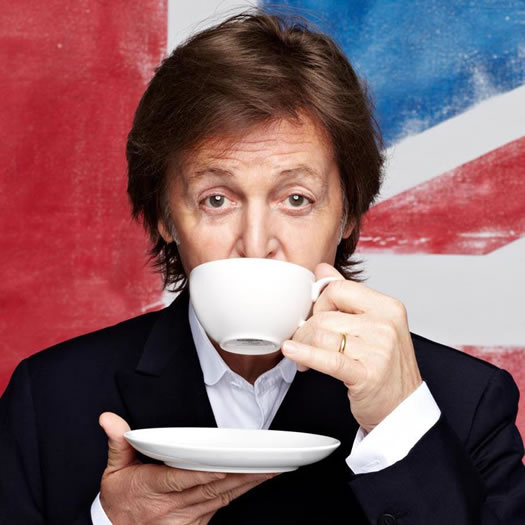 You might have heard: Paul McCartney is playing a show at the TU Center July 5. Tickets go on sale April 14 at 10 am (there's also a presale via registration at McCartney's site) -- the price range is $39.60 to $269.90.
McCartney is now 71 years old. It's been 50 years since he and the rest of the Beatles first came to the US -- their famous appearance on The Ed Sullivan Show that year is said to have been watched by 73 million people (about 40 percent of the US population at the time).
McCartney's tours continue to be very popular. His tour last year was the 16th highest grossing, according to Billboard -- $69.6 million on just 21 shows (with tickets sold at just a bit under 100 percent capacity).
The hype
The TU Center had been touting this show as "the biggest event to come to Albany in the past decade," setting up the announcement for a press conference with local officials. And local media outlets were all buzzing about it Tuesday morning. That was especially so after mention of the date popped up on an "unofficial fan site" Facebook page for the McCartney tour, winning the FB page links from a bunch of outlets citing it as the official tour site.
As it happens, it appears that "fan page" FB page is a front for a ticket brokerage and SEO company.
photo: Paul McCartney FB
Hi there. Comments have been closed for this item. Still have something to say? Contact us.