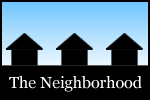 Among the topics in this most recent spin around the Capital Region's online neighborhood: Mickey Rooney, breaking up with winter, parenthood, picking up roots, trail running, beautiful streams, the last snowshoe hike, 15 Church, tea, very good bagel taste, pho, a wrap, and maple brain.

Rob shared a story about sitting next to Mickey Rooney at The Track.
Amy sent a breakup letter to Winter.
Silvia: "I paused, thinking about how parenthood at times feels like a series of nearly physical exertions - sometimes we push from behind, other times pull from ahead."
Carl on some of the frustrations of picking up roots. And ceiling medallions.
Jen ran the Robert Parker School trail race (as did Silvia also).
Chuck managed not to fall into the water while taking some beautiful photos in Saratoga County.
Jackie took what she hopes is the last snowshoe hike of the season.
Ashley recapped her first meal at the new 15 Church Street in Saratoga Springs.
J+R checked out the Short and Stout Tea Company.
Lorre visited Bread and Honey multiple times "to make sure that the very good bagel taste is consistent and for real and it is."
Jon sampled pho -- and high school theater.
It was a wrap for Jerry at Professor Java's.
And Christine has maple brain.
Hi there. Comments have been closed for this item. Still have something to say? Contact us.